Burberry currently running its very own temporary Discover channel on Snapchat, a native ad with a suite of branded content.
The channel, which can be found in the first slot of the Discover tab of Snapchat, is dedicated to promoting Mr. Burberry, the luxury brand's latest men's fragrance and accompanying capsule collection and men's grooming products. While many fashion houses, including Burberry as well as Marc Jacobs, Alexander Wang and Chanel, have launched Snapchat accounts to show behind-the-scenes footage and stream runway shows, this marks the first time a luxury fashion brand has sponsored an entire Discover channel.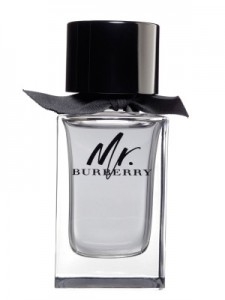 Snapchat's Discover section is mostly populated by content from publishers like Mashable, BuzzFeed and Vice, which have taken to creating original fare for the channel. In October, Sony Pictures released a paid channel to promote the James Bond instalment "Spectre," making it the first brand to purchase the property on Snapchat.
Within the Burberry-sponsored channel is a collection of articles, videos and interviews, as well as grooming and style tips, all centering on the theme "how to be a modern man." A guide to spotting a good suit, how to wear fragrance, the steps of a good grooming routine, and a "stylish man's guide to London," mark the editorial content promoting the fragrance, along with the story behind the inspiration of the scent.
Videos include a "Mr. Burberry" short directed by Steve McQueen, the photographer who shot the advertisements for the fragrance, clips showing the making of the fragrance, and a performance by Benjamin Clementine recorded exclusively for the channel.
Burberry's digital team creates all of the content for its social platforms, including Snapchat, in-house. In October, the brand took to its own Snapchat account to premiere its fall advertising campaign, shot by Mario Testino.
The British fashion house has become the pioneer luxury brand when it comes to traversing new digital terrain. Digital think tank L2 recognized it as the top digital luxury brand in its 2015 Index Report, which ranked more than 100 luxury brands based on their prowess on social media, e-commerce and mobile. Its approach, according to the brand, is to bring customers in close through various platforms, like Snapchat, WeChat, Twitter and Instagram. The company refers to itself as a "young-old" brand, as it combines its heritage status with innovative pushes.
The sponsored Snapchat story is in the midst of the short 24 hours that it will be on the Discover tab before disappearing. In stores surrounding the menswear fragrance and products, shoppers will be directed to scan the "snapcode" to find the content on the platform.
Source: DIGIDAY