BMW goes fully digital in their purchase funnel. The German Automobile company is the first brand to use Snapchat's new AR 'augmented trial' Lens which lets customers visualise how products look in the real world before purchase.
The brand is using the technology to promote its latest and funkiest X SUV – the X2 – allowing Snapchat users to interact with a virtual 3D version of the car as they would in a garage showroom.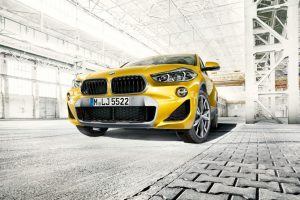 BMW said in a statement that it is hoping the playful medium will help it attract a younger audience. Jörg Poggenpohl said the tool allows it to "enrich" users' digital experience through content they find appealing, with a high recognition value.
"We wanted to insert ourselves in an organic way into the Snapchat environment and its users' world. That is the most meaningful way to address our fans in a style that fits the channel and the target group," he added.
Snapchatters can customise the AR version of the car, changing the colour and moving it around to view it from different angles. When individuals swipe up on the Lens they are served a vertical video ad from BMW.
Source: BMW Blog