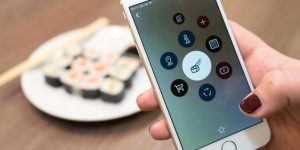 Augmented reality app Blippar believes its efforts to get people to use it for visual search, rather than searching through Google, should hit critical mass by early 2017 when it will have the ubiquity to appeal to more advertisers.
It's stopped short of saying how many users that equates to, though the app is already used by around 65 million worldwide. Rather, Blippar's target will be (in part) defined by its ability to become a habit for people instead of a one-time gimmick. If the "experience isn't habitual then the app won't work," said Omaid Hiwaizi, president of global marketing, who believes the app is poised to take advantage of people "wanting to interact visually on their smartphone".
By this, he means the explosion of mobile apps for communication, social and sharing that's seen the top five of the most used apps in the US fall into either of those buckets. But those apps are owned by either Facebook or Google, two brands that have affixed themselves to these habits in a way that has eluded Blippar so far.
Blippar…the England football team of tech startups?
Blippar is a "little bit like the England football team," said Stefan Bardega, chief digital officer at ZenithOptimedia.
"Well financed but ultimately never delivers on its promise. As an augmented reality app it struggled to gain traction with advertisers not because of its technology (which was sound) but because of the clumsy user experience and resulting lack of scale. Visual search, like voice search, is an emerging discipline that will certainly have scale at some point, so it makes sense to pivot to a growing discipline. Blippar is unlikely to make this work as a B2C proposition though; to achieve scale it will need to be integrated into either another search engine or a hardware manufacturer's camera. Blippar should therefore focus on the B2B proposition."
No longer just an app that scans predetermined images, it now purports the ability to recognise any everyday object thanks to artificial intelligence.
Since it launched at the start of the month, the artificial intelligence has been assembling a visual catalogue capable of sharing a video when a logo is scanned or the providence of certain foods. The algorithm adapts to the user, meaning that it will suggest various objects based on what they have scanned before. This content is sourced through its knowledge graph – Blipparsphere – and shows how the item is related to other cultural ideas, objects and brands. As the visual discovery behaviour grows, this in turn will make Blippar into a media platform, the business plans.
Pivoting from augmented app to visual search engine to get that ubiquity is a gamble, yet investors felt it was a $54m risk worth taking, according to Blippar's latest round of funding.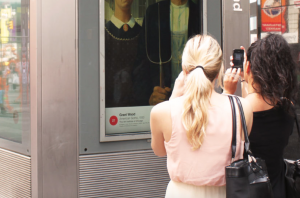 So how does Blippar plan on getting people to 'Blipp it' rather than 'Google it'? As lofty a goal as it sounds, there are several layers to the app's marketing strategy for the coming months, some of which is yet to be confirmed. They will focus on partnerships with brands and publishers that can give Blippar scale, as well as working with cultural organisations.
One early prospect, for example, is the start-up's burgeoning relationship with the Bank of England. Struck earlier this year, the tie-up allowed people to get a preview of the new design for five pound notes when they scanned it, a feature Hiwaizi believes could be used to "tell the story behind every bank note". There's also a deal with Visa that lets people instantly purchase designer garments straight off the backs of models via a 'blipp'. Both have happened in recent months and, moving forward, the business will be trying to get retailers on board too,
"Most of our historical relationships have been with brands and not so much retailers," said Hiwaizi. "At the moment we're working very hard on a project to 'turn on' the high street. It's not necessary going to be a panacea [to the high street's problems] but it's enough so that if a shopper goes out on a Saturday there'll be several chances to 'blipp' on the same shop."
What Blippar means for brands
That Blippar is offering brands more ways to monetise is emblematic of how much it's changed since it launched in 2012. In those initial years the business arguably was seen as a gimmick, rather than pivotal app, and there's a sense that – off the back of raising $54m in funding – this is its second stab at building a sustainable business around augmented reality.
"Visual search is undoubtedly going to be huge," said Jordan Harper, chief technology officer at Iris Worldwide.
"Andrew Ng of Baidu said (not that long ago) that in five years time half of all searches would be either voice or image based; and recent innovations by Amazon and Apple demonstrate that voice based search is definitely being prioritised. Visual search is potentially even more powerful though, but outside the lab it's only really Google who is advancing the tech in the mainstream. It's good to see another company revving up."
Despite currently limited to a small pool of users in comparison to other media platforms, Hiwaizi said feedback to Blippar's recent AI-update is "99 per cent positive". People are already using it for longer, he continued and the branded content they scan will fall into either a "storytelling" or "shopper marketing" bucket. Both of which are at the heart of a commercial strategy that's being built at the moment around a steady stream of use cases.
Yet a rise in activity from the likes of Max Factor and General Mills can't mask that there is still an education job to be done to nail the proposition with advertisers. One anecdote from Hiwaizi speaks to that confusion; "sometimes we'll be doing a campaign for an FMCG product and nothing will be showing up on the dashboard. The client thinks it's not working but usually the problem is that there's been a problem with the distribution of the product and, once they get in front of customers, we start to see all the interactions."
Beyond logistical issues, Blippar's push for ad budgets puts the onus on visual content creation to be better and more focused if it's going to be served in the app.
Laying the foundations for the future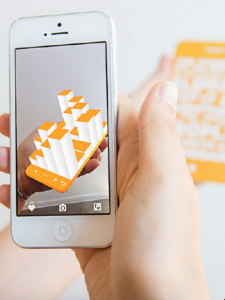 To quicken the take-up, the app revealed a slew of tools for creative agencies last month in Cannes. The pitch to the market is that, rather than paying large sums to have Blippar create ads, agencies can pay a fee for the tools and make money from the app off the back of the campaigns they create. "We're saying to creative and digital agencies; 'come and get your slice of the huge augmented reality opportunity', which is expected to reach $120bn by 2020," said Hiwaizi.
"Two things strike me as obvious challenges at this point, one is the ease of set up on a platform like Blippar. As the technology behind delivery of the advertising is complicated, making it easy for advertisers is important," said Gareth Owen, managing director at search marketing specialists Roast.
"The other one would be creative, for the same reasons; how easy will it be for me to create something that will work for visual search, or are we expecting flat text messages to be the output, in which case I think they are missing a trick."
Should the app take off with users then Gemma Champ, content editor at Proximity, wants to know how it will serve international content for global brands. "The visual search cuts out the need for verbal language initially, so this could have consequences for work produced across multiple territories," she added.
Publishers are also being charmed to buy into this opportunity. The bulk of its work to date with publishers has been around articles but moving forward there's more onus to come up with ways both parties can make money from actual brand spend. "Historically we've told more of the editorial story which is great but necessarily that easy to monetise," explained Hiwaizi.
Any attempt to monetise the platform will fall short without robust measurement. Search is a signal of intent so "I think the main challenge will be to understand the intent signal being generated by the visual search query," queried Bardega.
"Are they looking for information, purchase or social interaction. Finding the signal in the noise will be critical to unlocking the value of visual search," he added.
Hiwaizi said it's able to offer the usual metrics like unique users and time spent but the opportunity lays in its ability to measure the "end marketing outcome". Whether that's an "awareness shift" or "seeing direct mail as its distributed", more attention is on assessing the actual behavioral shifts this type of media can influence in order to differentiate from other types.
Source: The Drum