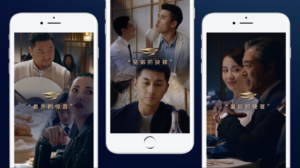 BBH China has created a mobile-led campaign for cognac brand Martell owned by Pernod Ricard.
Titled 'Martell Curious Restaurant', the campaign involves scanning a QR code to gain entry into a virtual restaurant. Mobile users can then participate in one of the three storylines.
The stories involve tense situations among diners in the restaurant that are diffused, pairing Martell with gourmet food.
The campaign aims to position Martell as a spirit that goes well with Chinese style feasts. Digital banners and teaser films will drive traffic to the 'Martell Curious Restaurant'.
Speaking about the campaign, Martell's associate brand director Tiger Wang said: "The objective of this integrated content hub is to drive brand and product preference for Martell in the Chinese dining context. The current experience beautifully builds on the brand idea 'Be Curious' and provides us a unique opportunity to connect with our consumers with an experience they will enjoy. The fact that most of our relevant platforms have been integrated within the restaurant makes the experience richer."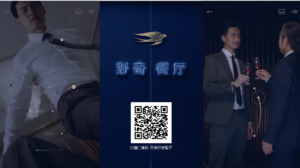 BBH China chief creative officer  Arthur Tsang added: "Martell's digital experience combines creative storytelling with edgy design and user experience to give our target audience an authentic feel of their journey within the virtual restaurant. Right from the moment the door of the restaurant opens until they exit, the navigation and detailing are meant to replicate real life. The visitors can almost feel that they are part of a story."
The content hub created for the campaign will continue to be updated on a regular basis.
Source: Mumbrella