We've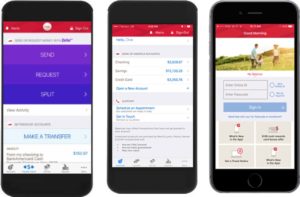 been expecting voice-powered virtual assistants in financial apps for a while now — Bank of America started developing its own back in 2016. Dubbed Erica, the virtual assistant is now ready to roll out to the bank's 25 million mobile clients across the US, from now through June of this year.
Bank of America customers can use Erica to search for past transactions across all their accounts, navigate the mobile app to find routing numbers or the closest ATM, view bills and schedule payments, lock (and then unlock) debit cards and transfer money between accounts (or send money to others with Zelle). Erica will even help you learn more about your credit scores and connect you to the company's financial education product, Better Money Habits.
Erica was trained in part with an employee-only pilot program last year, which helped the system integrate more than 200,000 ways for people to ask financial questions. The digital assistant will learn more tasks and interactions over time, including sending more proactive notifications about upcoming bills, showing you spending and budgeting information, identifying ways to save more money, managing credit cards for you and showing upcoming account changes.
Source: Engadget