Widespace, the Stockholm based technology company that creates tools to build brands in a mobile world, has announced a strategic partnership with Big Mobile, APAC's leading independent mobile engagement specialist.
Through the agreement, Big Mobile will harness the technology of Widespace's programmatic platform, Summit, making it available to brands in Australia and New Zealand.
Summit is a full-stack programmatic ad platform and automated guaranteed marketplace designed specifically to deliver branding campaigns on mobile. The technology offers rich-media ad formats delivered by an intelligent algorithm on premium publisher inventory.
The addition of Summit will enhance Big Mobile's capabilities for branding campaigns on mobile, both direct and programmatically traded. Alongside this, Big Mobile inventory will be made available via Widespace, enhancing the latter's global reach by adding 100m unique monthly users on premium sites across APAC.
Summit is ideal for trading desks and media buyers who value creativity, quality and brand safety. Thanks to its intelligent algorithm and directly integrated publishers, the system can target users across the whole mobile ecosystem with smart brand interest profiling based on data and previous brand preferences.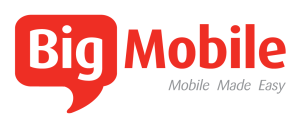 David Green CEO at Big Mobile commented, "The addition of Widespace technology to our offering will ensure our clients can drive towards brand objectives on mobile, but programmatically – which is how our clients are increasingly wanting to buy media. This is not just exciting for Big Mobile but for all major premium publishers and advertisers in Australia and the region. We're absolutely thrilled to be working alongside leaders in the mobile advertising industry."
Patrik Fagerlund, Widespace CEO, continued, "Summit is designed to offer something new to the market – a programmatic solution that's native to mobile and makes mobile-specific, high quality, rich media, 100% viewable ad formats available. As the driving force behind mobile advertising in APAC we're delighted that Big Mobile has selected Summit and are convinced the platform will deliver real value to their clients."
Summit is now available to all companies that are looking for new technology to boast their mobile offering.
Source: Widespace