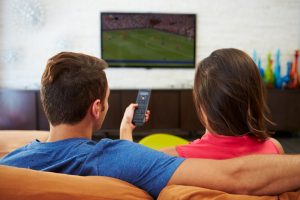 TV replaces AOL's current programmatic TV offering in Australia and includes a range of new audience segments, features and insights for advertisers, giving them the opportunity to buy premium, brand safe, broadcast television in an automated fashion.
Built on proprietary technology, ONE by AOL: TV is a self-service programmatic TV platform that allows advertisers to trade campaigns against highly-targeted consumer segments from MCN's Multiview panel (its audience measurement platform).
Multiview fuses viewing behaviour from a 200,000-home strong panel with actual purchase data.
MCN is increasing the number of tradeable Multiview audience segments within the ONE by AOL: TV platform from 15 to 47, in turn expanding MCN's programmatic TV offer for Australian media agencies and advertisers.
MCN Programmatic TV is a world-first private exchange for linear subscription TV that was launched by MCN and AOL in 2015 in Australia.
The expanded 47 segments are currently only available to users of ONE by AOL: TV.
Yasmin Sanders, senior director of programmatic TV at AOL for Australia and New Zealand, said ONE by AOL: TV will further revolutionise the way TV media is valued, bought, and sold.
"AOL is an established pioneer in programmatic TV in Australia, and the introduction of our new and enhanced self-serve TV global buyer's platform is another milestone in TV's advancement towards addressability," she said.
"ONE by AOL: TV will transform the ability of Australian brands to gain further insights into the impact of their TV dollar spend. It will put intelligent automation, insights and analytics, together with AOL's proprietary TV decisioning capabilities, directly into the hands of buyers. Our decisioning capabilities are unique to the market, and when combined with exclusive access to the largest number of MCN's Multiview segments in Australia, are expected to give advertisers unprecedented insight into campaign measurement performance. Most importantly, the platform delivers audiences who are highly engaged with premium, brand-safe broadcast television."
MCN's national sales director, Nick Young, said: "Following the two-year anniversary of the launch of MCN Programmatic TV, MCN will extend our market-leading positioning with a number of new key technology innovations. We're thrilled to kick start the year with our partners AOL and the new global buyer's platform, ONE by AOL: TV. MCN has invested significantly into Multiview over the last six years, and the expansion of tradable consumer segments will once again revolutionise efficiency and effectiveness in television trading and deliver advertisers value."
"In the last two years, we have seen an increasing number of media agency partners join us in the journey. Once they've used the platform and experienced the benefits of driving greater business outcomes for clients, we've seen significant, repeated increase in investment over the last year. We therefore estimate TV campaigns traded programmatically on the Foxtel platform will grow from just under 10 per cent today to over 25 per cent in three years," continued Nick.
Dentsu Aegis Network's programmatic agency, Amnet, is one of the launch partners for ONE by AOL: TV, and has already begun buying on the new platform on behalf of its Australian clients.
Source: B&T