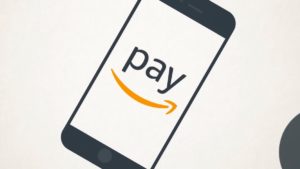 Amazon is reportedly getting serious about mobile payments to challenge the likes of Apple and Samsung by bringing its digital wallet to brick-and-mortar merchants – before the competition gets a stranglehold on the market.
The eCommerce giant is starting by bringing Amazon Pay to gas stations, restaurants, and other merchants that wouldn't necessarily consider Amazon a rival, the Wall Street Journal reports, citing people familiar with the matter. In order to make sure tempt businesses, Amazon is offering merchants incentives such as lower payment processing fees and marketing services.
Should Amazon be successful in getting businesses on board, it would expand its digital wallet far beyond its predominant uses online. Prior to the tech giant's recent plans, Amazon accounts could only be used to pay for goods in the retail behemoth's own retail outlets. It did also work with TGI Friday's last year to enable diners to use the Amazon app to place orders at the restaurant chain.
Source: Mobile Marketing Magazine