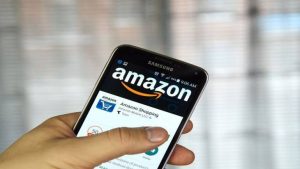 As internet advertising revenues increase in US, Amazon is reportedly all set to introduce new advertising products in its portfolio in 2018 as it grows as a force to take on Facebook and Google.
CNBC reported that Amazon is planning to sell advertising beyond Amazon sites and products. Amazon is also working with third-party mobile advertising companies such as Kargo to pair advertising on television and on mobile screens.
Other platform experiments have included a focus on e-commerce searches and video products, it is understood.
While Amazon has remained quiet about its long discussed plans, it also believed to have bolstered staffing numbers within its advertising team, predominantly within the New York area.
According to the Interactive Advertising Bureau (IAB), internet advertising revenues in the United States totalled $20.8bn in the second quarter of 2017, an increase of 7.4% from the 2017 first-quarter total of $19.4bn and an increase of 23.1% from the 2016 second-quarter total of $16.9bn.
Amazon is already on its way to becoming the third force in advertising, making the duopoly an oligopoly. According to eMarketer's latest digital ad spending forecast, the digital ad ecosystem's so-called duopoly is now expected to rake in a combined 63.1% of US digital ad investment in 2017, up from eMarketer's previous prediction that the duo's total would reach 60.4% in 2017.
Source: The Drum