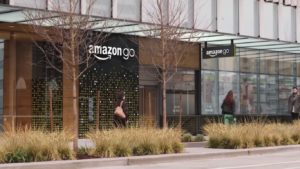 Amazon is reportedly looking to bring its Amazon Go chain of checkout-free, mobile-powered convenience stores to airports, according to Reuters. The report, which cites public records and a person familiar with the strategy, claims that the eCommerce giant is targeting busy travellers as a key audience in its expansion into bricks-and-mortar retail.
Amazon has opened seven Amazon Go stores since it first launched the chain in January 2018, and has so far focused on downtown Chicago, San Francisco and Seattle, where it largely caters to office workers looking for quick lunches. According to public records, Amazon is evaluating a number of top US airports as potential new locations, including Los Angeles International, the second-busiest airport in the US.
"Think about how you can expose your brand," said a person familiar with the matter, speaking to Reuters on the condition of anonymity. "You'll be able to build broad awareness just being in a dozen of the best airports."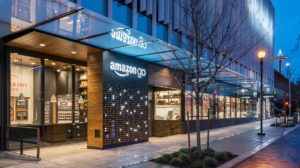 Amazon Go stores allow consumers to enter by scanning their phone at an entry turnstile, and uses an array of cameras and computer vision technology to identify what each shopper takes from the shelves as they browse. When a shopper leaves the store, their total is calculated and automatically billed to their Amazon account.
Operating within an airport will pose a number of challenges for Amazon Go. Staff have to gain clearances to work concessions positioned after security checkpoints, space is at a premium and often expensive to lease, and because many airports are publicly run, potential concessionaires have to put in public bids for the retail space.
This public transparency is what has revealed some of Amazon's plans. Publicly-accessible emails to officials at both Los Angeles International and San Jose International Airport have revealed meetings with Amazon regarding, among other things, the possibility of an Amazon Go concession, while Dallas Fort Worth International Airport has courted the company for a partnership in an effort to be "the first Airport Amazon Go location".
Source: Mobile Marketing Magazine