The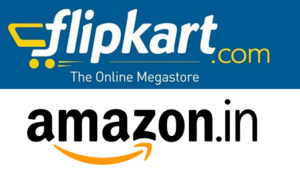 battle between e-commerce companies Amazon and Flipkart in India continues to intensify as Amazon is now closing the gap on Flipkart, according to Forrester.
Flipkart raised $2.5 billion from Softbank in 2017, bringing its total funding to $6bn to date and competing with Amazon, which committed $5bn to India for market share.
After surpassing Flipkart in 2016 for the first time, Amazon has strengthened its position as metropolitan Indian consumers' preferred online retail destination and is aggressively closing the gap on Flipkart to become the single-largest online retailer in India in terms of sales, according to Forrester.
Fashion remains the only category where Flipkart has a significant edge due to its acquisition of fashion online retailers Myntra and Jabong.
The report further stated that with Amazon's continuing focus on fashion and grocery in 2017 and 2018, Flipkart will find it difficult to retain its edge in 2018.
In addition, it concurred that despite slowdowns in 2016 and 2017, India remains the fastest-growing market in the world, with a CAGR of 29.2% to cross $73 bn in 2022.
Source: The Drum