Relay42,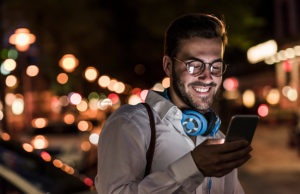 a company that empowers marketers to create AI-driven customer journeys, has published a socially-sourced whitepaper that provides a unique view of the relationship between marketing and technology.
The whitepaper, entitled 'Cross-channel Personalization: The Heart of Customer-centricity', found that the potential of technology to make the marketing function more effective and sophisticated cannot be underestimated — a sentiment echoed by the contributions of numerous industry experts. In particular, artificial intelligence (AI) will play a key role in revolutionising marketing in the near future.
It also found that, despite the benefits on offer, marketers commonly face challenges in getting the most out of technology. One contributor highlighted the problem of business departments working in silos, while another made clear the importance of ensuring technologies can deliver genuine value to customers before embracing them.
Anoma van Eeden, chief marketing officer, Relay42, says: "Marketers are having to adapt to a new customer-centric, data-driven approach to their work, and personalization lies at the heart of this. We all know that technology can help to hone our personalized communications, but we wanted to find out just how important it is for marketers in today's environment.
"Through our socially-sourced approach, this whitepaper provides a unique, first-hand perspective on exactly that. The insights we've gathered from various industry experts are a fascinating glimpse at the challenges marketers are faced with on a daily basis, the technological solutions being used to overcome these obstacles, and the trends they foresee on the horizon."
The whitepaper compiles the opinions and attitudes of industry experts, influencers and prominent bloggers, which have been gathered through engagement on various social media platforms.
To download and read the socially-sourced whitepaper, head to the Relay42 website.
Source: Relay42