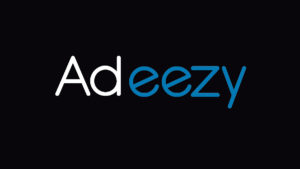 Adeezy is set to launch a new global marketplace for the digital advertising industry to connect advertisers, publishers and campaign managers directly with creative talent and content creators from all over the world. Harnessing blockchain technology and AI, Adeezy aims to create a purpose-built ecosystem with new sustainable revenue opportunities and financial transparency for all participants in the ad-creation delivery chain.
By 2020, digital's share of total advertising will rise to 50% of the total global ad spend of $427.26 billion, yet the digital advertising industry is mired in legacy approaches. There are too many intermediaries without adding value; the delivery chain has lost its transparency, Ad Tech distribution models rely on charging up to 30% margins, advertising platforms restrict the flow of performance data, and advertising fraud rates are on the rise.
Ultimately, advertisers today have much less certainty of where their marketing budget is going, whilst content creators are forced to push for bigger and bigger audiences to make mass market advertising economics work.
Adeezy's new all-in-one marketplace is designed to create advantages for all participants in the digital advertising ecosystem with its new transparent business and revenue-share model. Leveraging powerful AI and blockchain technology, Adeezy provides a purpose-built transparent environment where advertisers can crowdsource creative talent and content, whilst content creators are able to generate new sustainable revenue with micro-payments and incentives based on participation and viewer relevance.
Adeezy's technology will eliminate most known ad fraud methods, meaning advertisers get the most out of their campaign budget and increase ROI by taking advantage of community created content. At no extra cost, advertisers will be able to increase their creative capacity crowd-sourcing content from anywhere in the world. The platform will invite the audience to rate the quality of the content, which will help advertisers create content that attracts, entertains and converts as determined by the community, not by a central arbiter.
Marco Berkheij, Co-Founder & CEO of Adeezy said: "The digital advertising system is broken. Our key differentiator from existing industry platforms is the new revenue-sharing model we created for a disparate group to work together for the benefit of the network. Using blockchain technology and smart contracts, Adeezy provides a new level playing field with transparent financial incentives, sustainable revenue streams, reliable data and most importantly, an ecosystem designed to reward creativity and performance."
Source: Adeezy