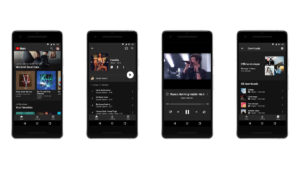 YouTube is entering the crowded music streaming market with its own subscription service set to launch later in May 2018.
Aptly named YouTube Music, the platform will offer listeners two options, following by example of it's soon to be competitors, including an ad-supported, free version or an ad-free experience costing $9.99 per month.
According to the Google-owned company, the service will include "official songs, albums, thousands of playlists and artist radio, plus YouTube's tremendous catalog of remixes, live performances, covers and music videos."
Elias Roman, product manager for YouTube Music, touted the service's personalisation abilities in a blog post.
"YouTube Music's personalised home screen dynamically adapts to provide recommendations based on people's listening history, where they are and what they're doing. At the airport? We'll recommend something relaxing before the flight. Entering the gym? We'll suggest some beats to get the heart-rate going," the post said.
Starting May 22, the service will be available in the US, Australia, New Zealand, Mexico and South Korea. It will expand more broadly in the coming weeks.
Source: The Drum