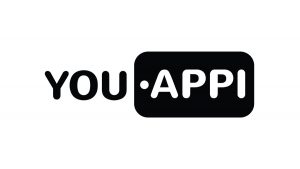 YouAppi, a leading growth marketing platform for premium mobile brands, announced the expansion of its video platform to include connected TV, playable ads, native video ads and an exclusive private marketplace (PMP). The expansion is in direct response to increased demand from global brands to incorporate trusted, safe videos through an easy-to-use, integrated platform.
Quarter over quarter, YouAppi has experienced a 400 percent revenue growth in its brand video business, as the world's leading mobile apps take advantage of the platform's advanced audience targeting capabilities, programmatic inventory access, sophisticated fraud protection measures, and Appi Studios, YouAppi's own in-house creative production team. Video is a burgeoning segment of mobile advertising, with 93 percent of marketers expecting it to continue to grow in importance and 20 percent planning to add it holiday campaigns this year.
Through its comprehensive 360 Platform, YouAppi provides global reach into all major video digital channels, simplifying the complex landscape while prioritising a brand-safe environment. Access to direct video, alongside programmatic operations, enables YouAppi to empower trading desks, agencies and brand marketers alike with premium ad locations, proprietary monetisation tools and data-driven ad technology formulated from 66 unique parameters on over two billion individual users around the world.
YouAppi's comprehensive brand video capabilities include interstitial, rewarded, pre-roll and in-banner options, with a hyper focus on brand safety and compliance. Partnerships with Moat, Fraudlogix, and Pixalate ensure the highest standards of brand safety and protection, and YouAppi's platform is GDPR, COPPA, IAB and MRC compliant.
"Despite a growing excitement about mobile video, it is a complex landscape that can be daunting for marketers to navigate while ensuring brand integrity," said Moshe Vaknin, CEO of YouAppi. "Our goal has always been to deliver what app developers, marketers and advertisers need, but to do so in a transparent way that makes it easy to drive measurable results. Our video capabilities are designed to support global brands as they reach new audiences and convert individuals into lifetime customers."
YouAppi customers can now take advantage of additional video capabilities on the 360 Platform, including:
Private Marketplace (PMP): YouAppi now offers an innovative approach to programmatic ad buys. The YouAppi PMP delivers a transparent buying experience for brand and publisher alike, ensuring complete ad integrity through a clear understanding of where ads will publish and when. In addition, YouAppi offers an invite-only, programmatic PMP that provides exclusive access to guaranteed, high quality ad inventory, fixed pricing and a more efficient ad buying process, ultimately providing a higher quality buying experience and much more control on pricing and inventory. In addition, YouAppi provides managed services for programmatic media buying, offering unique expertise of media buying on the leading strategic programmatic partnerships.
Native In-App Video Ads: Native ads deliver higher engagement rates and user satisfaction because they blend in naturally with the look and feel of the app experience. YouAppi makes it easy for brands to create native video experiences through its comprehensive SDK, formatted specifically for each operating system. With YouAppi's native video offering, brands can create compelling longer form content, significantly increasing brand lift, user engagement and shareability.
Playable In-App Ads: Playable ads allow users to engage with video, typically to play a 'micro game,' and are considered by publishers to be the most promising video technology in 2018 (Statista). YouAppi uses playable ads to help its brand partners share the best of their mobile game to highly targeted, potential users, encouraging them to engage and subsequently download the app. YouAppi playable ads are easily measured and proven to raise conversion and retention rates, while increasing the overall lifetime value (LTV) of the user.
Connected TV: Television ad spend continues to decline, and is expected to be less than one-quarter of all ad revenue by 2022. Meanwhile, digital ad spend is expected to climb nearly 20 percent this year, to over $107 billion USD. (eMarketer) YouAppi allows brands to increase reach and reduce friction between mobile and traditional television viewing through its fully GDPR-compliant Software Development Kit (SDK). Brands can access premium direct, brand-safe, inventory at scale, targeting users with 66 unique data points and delivering guaranteed viewability and completion rates.
Source: YouAppi