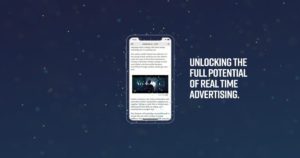 Berlin-based mobile-first ad technology company YOC is expanding its product portfolio to include the YOC Sticky Scroller. The high-quality advertising format has a reactive scrolling function and gives the user the possibility to control the advertising content through scroll activities. Advertisers can purchase the ad format directly via the proprietary VIS.X programmatic platform.
With the launch of the YOC Sticky Scroller, the company is underpinning its strategic goal of continuously introducing innovative, high-quality advertising products to the market and making them immediately tradable programmatically via the company's own VIS.X platform.
By expanding its product range, YOC is further expanding its role as a technology provider and gaining a competitive advantage through its diverse product range. The advantage of the YOC Sticky Scroller lies in the reactive scrolling technology: animations, effects, and videos can be adapted to the scrolling behaviour of the user.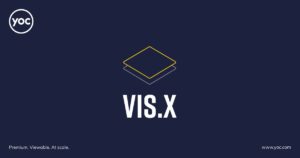 "We are always faced with the challenge of combining the visibility of an advertising format with a positive user experience. Users tend to scroll quickly, so we implement a technology that can do both: Bring the user into an active role and noticeably improve visibility," explains Dirk Kraus, CEO, and founder of YOC.
The YOC Sticky Scroller is supported by all mobile browsers and uses only about 30% of the screen. The advertising format remains permanently in the visible area of the user, without hindering their surfing activity. The creative possibilities of the presentation form result in above-average click rates.
"By using this product, we achieve eye-catching campaigns for our advertisers and at the same time user-friendly operation – a win-win situation for both sides," explains Evgenij Tovba, CTO of YOC.
The YOC Sticky Scroller has already been used internationally by various media agencies for their advertisers – including DEVK insurance, Fanta and the automobile brand Abarth – in the current third quarter and achieved excellent visibility, acceptance and response values.
Source: YOC