The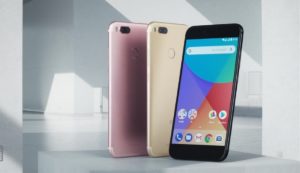 world's fourth largest smartphone maker in terms of shipments, Xiaomi, has been pretty busy – submitting an initial public offering (IPO) application in Hong Kong and penning a deal with Three parent Hutchison to distribute its phones in the UK, Hong Kong, and other locations.
According to the South China Morning Post, Xiaomi is looking to raise $10bn as part of its IPO, valuing the company at $100bn. This would make Xiaomi's IPO the 15th biggest of all time and the fourth-largest in Hong Kong. In addition, its valuation would make it the third-biggest Chinese tech company behind Tencent and Alibaba.
Xiaomi will use 30 per cent of its IPO to develop in areas such as artificial intelligence and internet of things, while a further 30 per cent will be used for research and development and another 30 per cent on global expansion. The final 10 per cent will go toward working capital.
Elsewhere, Xiaomi's deal with Three will bring its mobile devices to Three stores in the UK, Austria, Denmark, Hong Kong, Ireland, Italy, and Sweden. In addition, Xiaomi devices on the Three network will become available in Watson's Fortress, Superdrug, and Kruidvat stores in the UK, Hong Kong, Ireland, and the Netherlands.
Source: Mobile Marketing Magazine