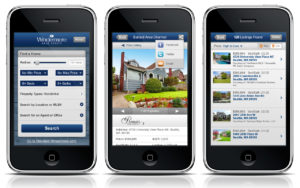 Windermere Real Estate, the largest regional real estate company in the Western U.S. announced that it has launched a new automated advertising service for high-end listings in the company's Premier Properties program in Oregon and Southwest Washington. The program will serve the nearly 1,200 agents from more than 60 of the company's offices in this region.
"This partnership with Adwerx represents yet another way Windermere Real Estate offers solutions for our agents that directly benefit their clients," said Scott Mitchelson, President, Windermere Services Oregon/SW Washington.
"Windermere's Premier Properties program brings unique branding, targeted marketing, and advertising to high-end listings. Adwerx digital ads are a great fit for this robust program, complementing additional features such as membership in the invitation-only Luxury Portfolio International network. In Multnomah County, Windermere represents one out of every four transactions for homes listed at $900,000 or more, and we're excited to continue to expand our offerings for our luxury clientele."
Windermere's listing ads are generated automatically and formatted to Windermere's custom branding standards and specifications as soon as a listing is up for sale. The ads run for one week and can be extended and customized by the agents as necessary.
In order to maximize the reach of the property for sale, the ads appear on Facebook, popular mobile apps and websites including local and national news outlets that consumers and potential home buyers visit on a daily basis. In addition to the automated program for Premier listings, Windermere agents can choose to utilize the Adwerx program for all of their listings.
"Windermere is one of the biggest brokerages in the West, and is known for their commitment to standards of excellence," added Jed Carlson, CEO of Adwerx. "This program gives their agents the confidence to know that their listing advertisements will be executed instantly on their behalf."
The Adwerx Enterprise Automated Listing Program launched in 2017 and has seen rapid adoption with the country's most innovative brokerages. Agents appreciate the way the "always on" program helps deliver on client expectations and win more listings. A recent survey showed that 94% of agents saw the technological advantage as a major asset for using in listing presentations.
Source: Adwerx