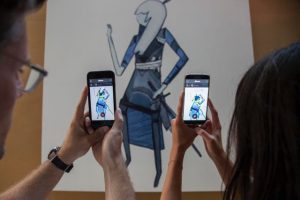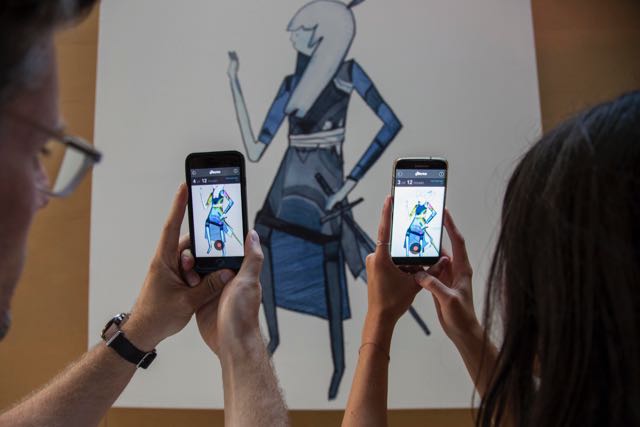 The Galeries, an official sponsor for Art Month Sydney, recently commissioned Code on Canvas and its creative partner Sutu to create an Augmented Reality exhibition as part of its campaign, The Artists' Playground '17. The exhibition produced by Will O'Rourke, features works from artists around the world which come to life with sound and animation when viewed through the same creative team's free app, Eyejack.
The Galeries selected works from the team's AR art book, Prosthetic Reality, which felt most aligned with the centre and their retailers, adding to the customer experience in-centre.
Sutu revealed: "We encouraged all the artists to explore the possibilities of AR art in their own style. The result is a diverse collection which beautifully showcases the potential of the medium."
Lukasz Karluk, Code on Canvas said: "We really appreciate the support of The Galeries in showcasing the works, it's a fantastic venue to exhibit interactive projects. We really enjoyed layering games into the AR works to motivate the public to explore and interact with the art and nearby stores."
The exhibition at The Galeries finishes on March 20, 2017.
Credits:
Client: Ipoh
Production Company: Revolver/Will O'Rourke
Interactive Director: Code on Canvas
EyeJack App & Prosthetic Reality Creators: SUTU & Code on Canvas
Managing Director/Executive Producer: Michael Ritchie
Executive Producer/Head of Projects: Josh Mullens
Producer: Phoebe Marks
Artists:
Aeon
Danielle Caners
Ghostpatrol
OT
Marc-O-Matic
Masanobu Hiraoka
Midgraph
Petrus Louhio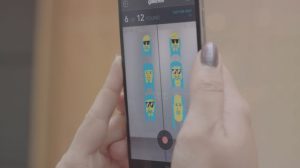 SUTU
Neon Mystic
Yalaki & Nava
Zofie Zajickova
Animators:
SUTU
Lone Coconut
Ben Ducruzo
Sound Designers:
Richard Bessell
Lhasa Mencur
James Frew
Mikael Tobias
Novsemilong
Source: Campaign Brief