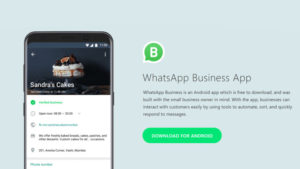 WhatsApp has launched a separate app designed for use by small businesses to more easily connect with customers. WhatsApp Business adds key features like dedicated business profiles for details like email address, business description, store addresses, and website; smart messaging tools like greetings, quick replies, and away messages; and metrics for how many messages were sent, delivered, and read.
For those who use a business number and a personal one, both the WhatsApp Business and WhatsApp Messenger apps can be used on the same device and registered with your different numbers. WhatsApp Business is also compatible with WhatsApp Web, the app's desktop web browser client.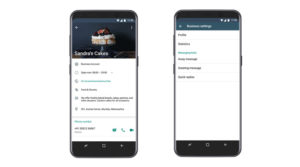 Business accounts will be clearly listed as such. WhatsApp says over time, businesses that have confirmed their account phone number matches their business one will receive a confirmation badge on their profile.
That's similar to WhatsApp adding green verification badges to select business accounts last year in the standard app. WhatsApp says other users can continue to use the standard app as usual and will still have full control over the messages they receive like blocking numbers and reporting spam.
WhatsApp Business is free and available to download now for Android users, though there's no mention of an iOS release yet. WhatsApp Business is currently available in Indonesia, Italy, Mexico, the UK, and the US, with a global rollout scheduled in the coming weeks.
Source: The Verge