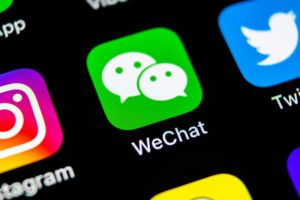 China currently has a population of 1.37 billion people, who spent 91.8% of all time spent online on social media. This significant number is largely due to a social networking app in China, sometimes called 'the app of everything' – WeChat.
Over the last few years, WeChat has completely transformed how people communicate, find information, shop, work and manage day to day life. The complex functionality and capabilities of WeChat set it apart from any other social network in the world and given the size of the consumer market in China, it is easy to see why it has captured the attention of many Western marketers.
WeChat and its functions
At its core, WeChat is an instant messaging app, but it has grown into a vast ecosystem of features from communications to shopping, gaming, banking, appointments and travel. With 1 billion monthly active users (Tencent 2018), WeChat essentially allows you to do anything you would want to do online.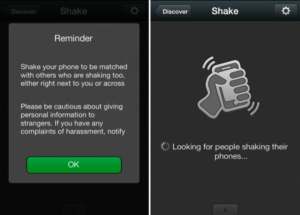 Some of the more unique features are Shake and Enterprise. WeChat's 'shake' function allows users to connect with any user or corporate accounts. Burberry has used the 'shake' feature to invite followers to exclusively virtually attend new store openings and events. Whereas, Enterprise is a special version of WeChat intended for business communication, management and work purposes. This feature allows employees to track their annual leave days, expenses and reimbursements and clocking in and out.
There are two types of accounts (service and subscription), and the choice depends on the nature of your brand/service and what you're looking to achieve on WeChat. For example, many luxury fashion brands such as Mulberry and Burberry have used WeChat service accounts to develop rich and immersive experiences for their followers to drive awareness, engagement and build loyalty via a customer database.
The power of the mini-program
WeChat also has 'mini-programs', which are applications that sit within the WeChat ecosystem, facilitating a wide range of advanced functions without the need to download or install separate applications to the phone. For brands, it presents an opportunity to give consumers a more immersive experience and build a deeper connection with their audience.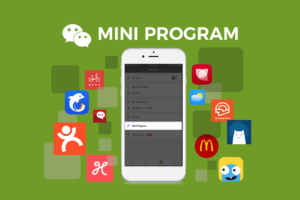 For instance, City Experience has built a mini-program in collaboration with Tourism Australia, Visit Britain, Dubai Tourism and Destination DC (Washington) which helps Chinese travellers to explore destination guides, interactive maps, audio guides, restaurants and tourist attractions before and while they visit the destination.
Many Western brands are reaping the benefits of building eCommerce mini-program applications into accounts. Montblanc tapped into the significance and popularity of Chinese astrology and the phases of the moon to raise awareness of its Meisterstück Heritage Perpetual Calendar and Bohème Perpetual Calendar Jewellery watches, which come with a feature to track the wax and wane of the moon on the watch dial.
Followers of the brand could input birthdate and gender into the app to receive a tailored message about how the moon phase at the time of their birth affects their work and personality traits, creating an innovative and interactive way to communicate with customers.
WeChat and social commerce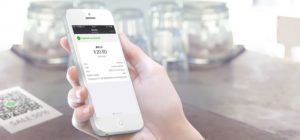 Social commerce is a nationwide phenomenon in China and is becoming more dynamic as the market grows and more brands and stakeholders are entering it. The credit card was never widely adopted in China and the ease and convenience of mobile payments, via QR codes now dominate. It is fair to say that WeChat took a significant step forward by launching its 'digital wallet' WePay in 2014, taking on the then market leader, AliPay.
As the market matures, running a profitable WeChat store is becoming more challenging as the competition for attention on the platform is on the rise. Brands will need to combine high impact creative with optimised promotion techniques to stands out in such a 'noisy' market.
What does the future hold for WeChat?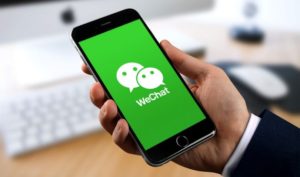 There is no doubt that WeChat is a dominant channel in China and I expect it to become even more significant for international brands in 2019 and beyond. WeChat's ambitions have been bold, and it has evolved from a social channel to a 'super app' in a short period of time.
I believe that the company will further integrate WeChat functions to monetise gaming products. It has developed several popular games, including the 50 million players-a-day Honor of Kings (with which they have done a deal with DC Comics). As it looks to grow its gaming credentials and offering, there is an opportunity for WeChat social functions and WeChat Pay microtransaction functions to be easily integrated into other popular games on the platform.
Tencent is focusing more on building business partnerships and monetising its user base to enable more Western businesses to launch and grow in China, as opposed to international user growth.
Article By Emma Glazier, Global Head of Social Media, Crowd.
About Emma Glazier: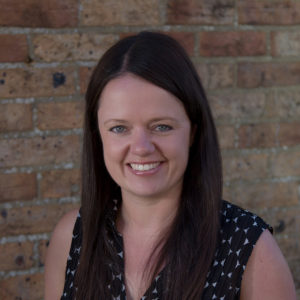 Emma has 14 years of experience across the digital marketing spectrum. Over recent years, Emma has been leading specialist digital teams in different global markets to deliver a world-class product for clients.
At Crowd, she leads our global social media offering and works on clients such as China Southern Airlines, Ras Al Khaimah Tourism Board and Cinema Napa Valley. Emma also has experience across entertainment, automotive, retail and consumer electronics sectors.
Source: Crowd