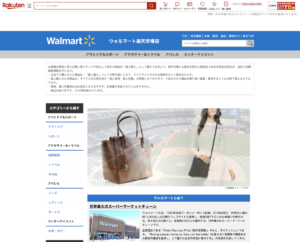 US retailer Walmart has partnered with internet services firm Rakuten to open Walmart's first eCommerce store in Japan, the Walmart Rakuten Ichiba Store. The business operates within the Rakuten Ichiba 'internet shopping mall', and aims to combine Walmart's international expertise in delivering high-quality US brand products with Rakuten's strengths in online commerce and familiarity with Japanese consumers.
The digital Walmart store offers Japanese shoppers access to a wide variety of US branded products, including clothing, outdoor goods and toys. The store will initially offer around 1,200 products from a diverse range of brands, with orders fulfilled in the US and air freighted directly to Japanese customers. Walmart has plans to continue expanding the product range as the store develops, with its Japanese subsidiary Seiyu GK providing local customer support.
"We are very excited to be working with Walmart to bring a diverse product lineup of American brands at affordable prices to Rakuten Ichiba users in Japan," said Shunsuke Yazawa, executive officer and vice president of the marketplace business at Rakuten. "Through the opening of the Walmart Rakuten Ichiba Store, we hope to make Rakuten Ichiba an even more attractive destination for online shoppers in Japan."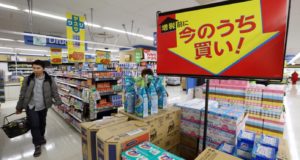 The digital store is part of a strategic alliance between Walmart and Rakuten that was announced at the start of the year. The two companies are hoping to leverage their unique strengths and assets to expand consumer reach and enhance the way customers are served in both Japan and the US.
In October, Rakuten and Seiyu jointly opened the Rakuten Seiyu Netsuper, an online grocery delivery service, and in August, Walmart eBooks by Rakuten Kobo was introduced, giving Walmart customers in the US access to a catalogue of more than 6m eBooks and audiobooks.
Source: Mobile Marketing Magazine