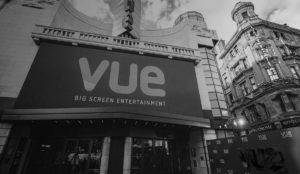 Customer engagement company Urban Airship and Vue Entertainment, part of Vue International, one of the world's largest cinema operators, unveiled the U.K.'s first Google Pay movie tickets. Now Vue movie-goers at over 30 of its paperless sites  — not just its app users — can add film tickets to Google Pay and skip the box office to head straight into cinemas. Urban Airship's platform enables Vue to create and distribute personalised mobile wallet movie tickets across websites, apps and email dramatically increasing the number of customers that can experience the frictionless convenience mobile wallet movie tickets offer. 
Earlier in 2018, Urban Airship worked with Google Pay to create streamlined and engaging ticketing and boarding pass experiences using its experience managing mobile wallets for travel, hospitality and entertainment leaders.
The combination of Google Pay's new ticket support and the Urban Airship platform offer easy creation and distribution of tickets, which Vue will roll out this week, starting with its portfolio of paperless sites. Beyond obvious efficiencies of more quickly ushering guest into auditoriums, customers can receive personalised offers through their ticket, whether that is a VIP seat upgrade or special promotions for specific showings, providing a premium experience.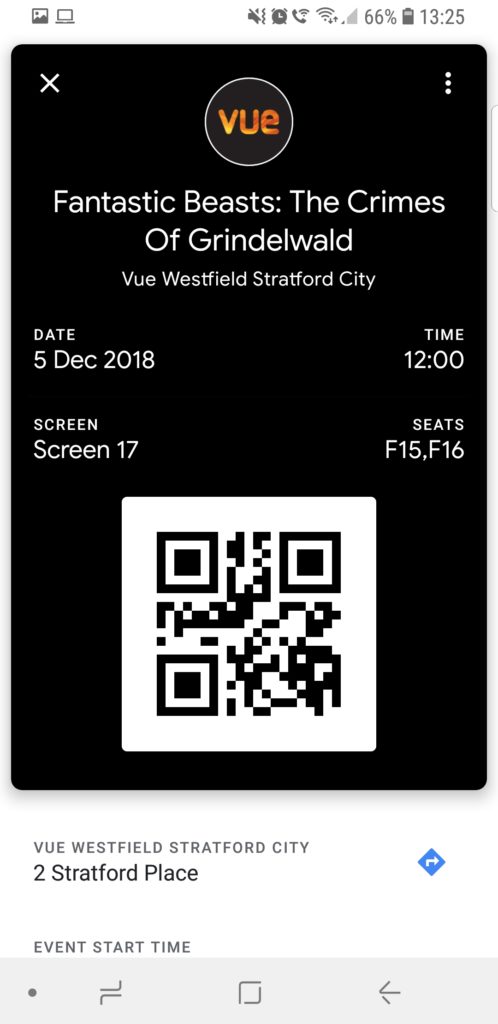 For decades, movie-goers have had to wait in queues to buy tickets or exchange printed email confirmations for paper tickets, wasting paper and time simultaneously. Now, upon completing an online purchase, movie tickets can be instantly sent by email or downloaded from a website or app link, and stored within a smartphone mobile wallet in a single tap. Prior to show time, tickets will automatically display on customers' lockscreens and will be readily accessible in their mobile wallets. Vue already sees nearly half of its app transactions choosing to add mobile wallet movie tickets rather than having to open its app on arrival, and expects this to rise.
"We are dedicated to offering the ultimate in big screen entertainment to our customers. We know that more and more customers are using mobile wallets and we always move quickly to adopt technology that will improve customer experience," said Dan Green, Head of Digital, Vue Entertainment. "Our commitment to launching broad distribution for Google Pay movie tickets is a great example of understanding customer behaviour and reacting quickly to give them what they want. It will also enable us to offer enhanced personalisation which we know customers value."
"Bringing physical and digital experiences together is more important than ever to streamline both customer interactions and business operations," said Brett Caine, CEO of Urban Airship. "Through our close work with Google Pay and Vue, we're bringing mobile wallet movie tickets to everyone's smartphone, eliminating the hassle of standing in queues, searching through emails for confirmations or having to first download another app. It's all about getting guests to the best seats, concessions and the big show more quickly."
"Our goal at Google Pay is to make transactions as seamless and functional as possible for consumers and to provide a great ticketing experience," said Prakash Hariramani, director of Google Pay at Google. "Digitising users' wallets offers many ways to streamline everyday tasks such as going to the movies and create richer experiences that benefit consumers and businesses alike."
Source: Urban Airship