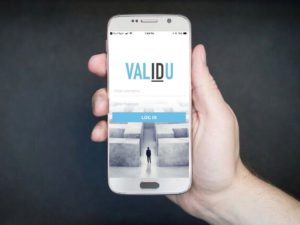 Financial accountability software pioneer, Validu recently unveiled their unique real-time event monitoring and auditing application. Validu is the first electronic platform available that can monitor every customer engagement, every day, anytime and anywhere in the world. And all in real time.
Validu is a mobile event monitoring tool for customer engagements that replaces a traditional paper sign-in sheet and lengthy retroactive audits. Utilising the power of clean data, Validu has eliminated fraudulent reporting, wasteful spending and non-compliant behaviour — all in a single, easy-to-use application.
This event validation and documentation technology is the first of its kind on the market and replaces preexisting systems which aim to achieve the same goal but fall short — all of which take a back-end, easy-to-fool retroactive approaches. Validu flawlessly logs what happens, as it happens.
Validu is particularly helpful in emerging markets where organisational oversight is especially challenging. It allows employees to check-in event attendees via an in-app photo capture, an electronic signature or a biometric social signature — all of which help ensure accuracy and accountability from anywhere.
When all three of the check-in levels are all used simultaneously, the validation accuracy they represent becomes near impervious to fraud. In addition, Validu produces a GPS date-and-time stamped report to document each event or client interaction.
Validu is currently pursuing integrations with CRM and expense management platforms to input customer engagement details autonomously, as the event prospectus is processed. Validu's integration mission is to become the glue that brings together all CRM and expense management activities and reporting — powered by clean customer engagement data documentation.
The ultimate objective is to disrupt conventional oversight and redefine the approach to mitigate fraud, waste, and abuse by providing real-time, validated data for every event conducted, anytime, anywhere in the world.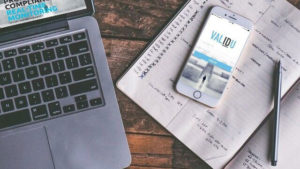 Validu requires no hardware, physical set-up or licensing fee. After a simple download to a mobile device, Validu users create events in the application for each meeting or function they attend. Validu then prompts users to authenticate attendees at the events, using one (or all) of the three validation options.
Of the three validation options, the biometric social signature is a fingerprint signature that represents cutting-edge technology. It turns an index fingerprint into a key code that is matched to an original for authentication.
"Validu is working on collaborations and integrations with expense management organisations, to trim down the expense reporting time into minutes, rather than hours powered by clean data. Also, CRM platforms to capture real-time customer engagement information. Through simultaneously pushing validated clean data to expense management and CRM  partners, field employees become more efficient and more accurate with their daily job functions and regulatory reporting requirements. Validu will remain laser focused on integrity management with new and exciting cutting edge innovations bringing multiple disciplines together by ensuring clean data documentation and integration-based innovations. Integrity only matters when you handle the matters of integrity with poise," said CEO Matt Kavanaugh.
Source: Validu