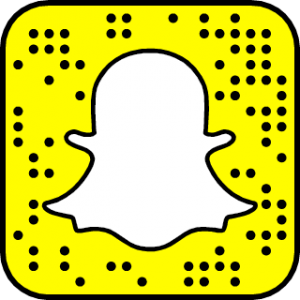 To celebrate the launch of Years & Years' new album, Palo Santo, media agency UM have brokered a deal in which technology agency Byte London have created a first ever augmented reality (AR) experience for Spotify.
Working in close partnership with Spotify's UK Marketing Team and with marketing technology agency Byte London, which designed the Lens, UM carried out the media planning and buying programme for the launch with Snapchat. It also brought in Years & Years, one of the UK's most iconic bands, and its label Universal (Polydor) to create a first ever AR experience for Spotify.
The bespoke Snapchat Lens includes visual elements from the Palo Santo album – including recreating the face paint pattern from the album cover, and a World Lens that brings the album's spectacular fantasy world into the real, blurring the lines between the two.
The launch will maximise reach around London Pride, targeting music fans aged 13-34 over the weekend to encourage people to play and experience Palo Santo's key themes of inclusion, playfulness, truth and unity through the Snapchat Lens. It is aimed to empower, inspire and strengthen the band's growing community of fans.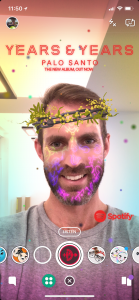 Years & Years comments: "Greetings from Palo Santo and Spotify!!! Now you can visually beam our track 'If You're Over Me' via your cellular and electronic devices IN REAL LIFE thanks to the magic of Spotify! The snapchat lens will transform you into an album cover ready beautiful rainbow creature- you just need to open your mouths . Lots of love Y&Y xoxo"
Cat Carroll, group account director at UM, adds: "Spotify is a really exciting client to work for, challenging us with always coming up with new and innovative ways to excite its audience. This Lens was a true collaboration between all parties, with the usual eight-week process and build reduced down to three weeks to tie in with London Pride.
"We love working with Snapchat and this campaign naturally fits with the platform and with the amazing band. We couldn't think of a better partnership."
Duncan Birch, Lead Account Planner, Byte London says: "We are delighted to have worked with our client Spotify, UM and Years & Years.  The whole album creative concept fitted in so well with an AR lens experience in Snapchat.  It is really enabling our target audience to interact with the band's vision & world in a unique way, around Pride."
Source: UM