Distribution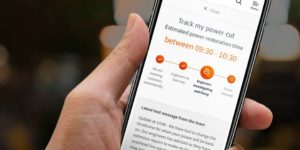 network operator for electricity UK Power Networks has launched a new digital mobile responsive web application designed by Tangent.
The new app is aimed at providing accurate and up-to-date information for customers, removing the need to contact a call centre if there is a power failure. The service will provide real time information for those affected by a power cut, ensuring that consumers are receiving the latest information from the UK Power Networks customer service team online.
In addition, the mobile app has been redesigned for customers wanting to request a UK Power Networks connection service, allowing quick navigation of the site for the relevant information.
The marketing communications manager at UK Power Networks, Toni Calder, said: "Technology is advancing at a pace and we are seeing our customers increasingly use mobile on the go, communicating with us using a range of online channels. Our customers expect a personalised service that is easy, quick and available round-the-clock. Tangent have been instrumental in testing new ideas with our customers and delivering an industry leading innovative online journey for our customers to use during a power cut."
Managing partner at Tangent, Oli Green, added: "Our brief to deliver market-leading innovation with a customer-led approach at its core, sits perfectly within our strategic and consultative offering in experience design and creative technology. We look forward to rolling out a cutting-edge digital experience for all UK Power Networks' customers".
London and Newcastle based Tangent works with brands including Sky, Net-a-Porter, The Labour Party, SAP, PepsiCo & PSA Peugeot Citroen.
Source: The Drum