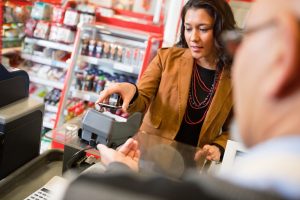 126m in-store contactless purchases were made via mobile devices in the UK last year, with spending passing £975m.
According to payment processing company Worldpay, this spending accounted for a 328 per cent year-on-year growth of in-store mobile spending in 2017.
The supermarket sector saw 59 per cent of all in-store mobile transactions, while pubs, bars, and restaurants made up 12.5 per cent of total spend. However, luxury department stores and high-end boutiques have become the fastest growing sector for mobile payments, as the average spend per transaction increased by 11 per cent in the second half of 2017. The sector still only represents 2.9 per cent of transactions, however.
"Digital wallets are growing in popularity every day, but what's interesting is the shift in the way people are shopping with their smartphone," said James Frost, Worldpay CMO. "No longer just restricted to light bites and post-work pints, mobile contactless payments are becoming increasingly popular for higher-end purchases too, as manufacturers integrate more sophisticated security features into handset designs."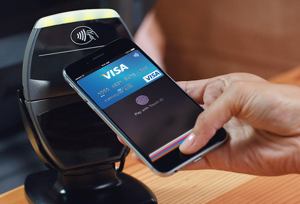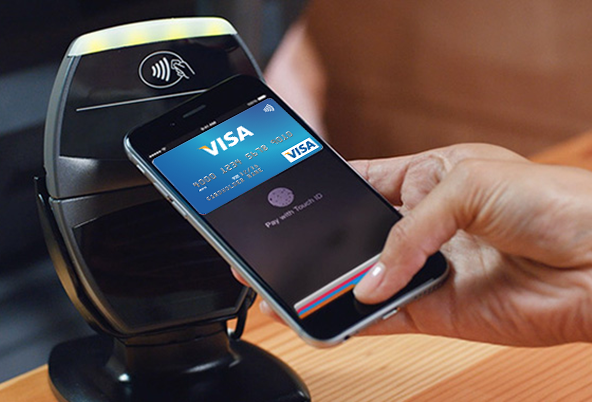 Research from Worldpay found that more than half of consumers now see a future where mobile replaces their card within the next five years. The number rises to 65 per cent for 16 to 20-year olds.
"We know that three-quarters of consumers still prefer plastic when it comes to making a contactless payment, which may stem from our reliance on a physical wallet for other aspects of the checkout process, such as collecting loyalty points, or showing ID," added Frost.
"But that is all set to change over the next 12 months. The DVLA is set to launch a digital version of the traditional driving license later this year, and with more businesses looking to integrate their loyalty programs with mobile wallets, we can expect the ease of carrying just one device to win out for consumers very soon."
Source: Mobile Marketing Magazine