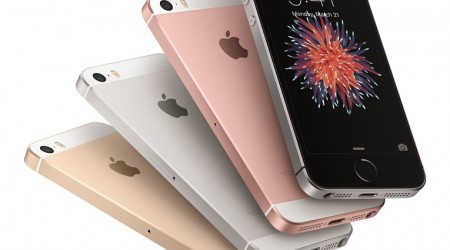 The number of smartphones in the UK will increase by 13.1m between the end of 2015 and the end of 2018, according to the latest research from Mobilesquared. By this time, Apple will account more than one third of total smartphones in the UK.
The UK-based research analyst firm has launched its first Databook, called Global Subscriptions & Smartphone Forecasts by Country (2015-18). The Databook reveals that there were 58.8m smartphones in the UK at the end of 2015 – equivalent to 74.4 per cent penetration of total mobile connections, with the number forecast to rise to 71.9m by the end of 2018. The Databook forecasts that Apple will continue to grow its presence in the UK with market share increasing from 32.7 per cent end-2015 to 37.7 per cent by end-2018.
"Although the rate of individual mobile subscriptions is slowing, the number of smartphones in the UK market is forecast to grow 22.3 per cent by the end of 2018," said Gavin Patterson, chief data analyst at mobilesquared. "Apple will continue to take market share from all rival operating systems in the UK."
Android is expected to lose 3.4 points over the forecast period to end-2018 with 51.9 per cent market share, with Windows down 0.9 points to 9.6 per cent market share, and Blackberry falling from 1 per cent to 0.3 per cent.
The Databook costs £499.00/€645/US$710, and includes individual forecasts for 200 countries and OS breakdowns for 20 key markets.
Source: Mobile Marketing Magazine