There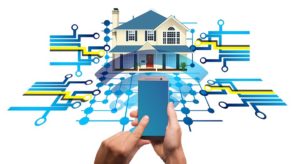 is significant interest in IoT, with 91 percent declaring interest in the connected home, but tech companies may be focusing on the wrong types of devices as they look to bring smart technology into the home, according to a new survey.
New research, from payments technology company Judopay, shows that just 17 per cent of those surveyed – the same percentage as said they weren't likely to buy any smart technology in the future – said they were likely to invest in smart assistant devices such as Amazon Echo, Google Home, or Apple HomePod.
More than double that figure (35 percent) are likely to buy smart heating devices. Smart entertainment devices, smart lighting, smart white goods and smart security all ranked higher than smart assistants in a list of connected home devices consumers were likely to invest in.
Additionally, the research shows that overall intent to purchase a connected home device is high, despite the nascent state of the connected home industry. Over half of people (52 percent) intend to invest in smart home devices in the next five years. Yet consumers cited cost (55 percent) as the most significant barrier to adoption and far greater than hacking.
Amongst other key findings, men are far more likely to want connected payments through such devices (67 per cent) than women (53 per cent). And interestingly, people would rather pay for things through a Smart TV than through a Smart Speaker – a potential barrier to buying through voice or 'conversational commerce'.
Ryan Farley, CEO at payments technology company Judopay, said, "The research clearly shows that there's a huge growth opportunity for connected commerce. Especially amongst the under-55s, there's appetite for greater use cases for tons of IoT devices, even at this early stage for the connected home industry.
As with any nascent technology, costs – which are currently consumers' biggest barrier to investing in smart tech – will come down. Yet if we're to realise the potential of the smart home and reach mass adoption, we have to educate the public on how these devices can offer them a more seamless, secure and enjoyable life around the home."
Source: Net Imperative