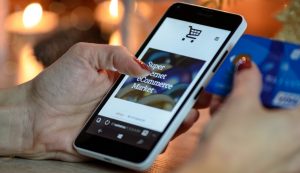 Though UK consumers are annoyed by the lack of personalisation that brands deliver, they remain concerned about handing over their personal data in order for this personalisation to occur.
According to research from Accenture, which involved 1,800 UK consumers, 47 per cent feel frustrated when brands fail to deliver a relevant, personalised shopping experience. However, 48 per cent are concerned about the safety of their personal data when they subscribe to the services that will deliver them more personalised experiences.
Despite privacy fears, 37 per cent of respondents said they are more likely to shop with brands that always personalise experience, if trust isn't compromised. Meanwhile, 25 per cent said they would find value in services that learn about their needs over time to customise recommendations.
Moreover, 49 per cent of UK consumers are open to 'smart-reordering' services. Furthermore, 31 per cent use digital assistants but – while 89 per cent are satisfied with the experience – 42 per cent think it can be creepy when the tech starts to correctly interpret their needs.
"As technologies such as artificial intelligence, machine learning and digital assistants become more sophisticated and mainstream, companies are creating new touch points, offerings and services that intelligently anticipate and flex to their customer's precise needs, offering a level of hyper-relevance not experienced before," said Rachel Barton, managing director and advanced customer strategy EALA lead. "Those that succeed will hit a 'sweet spot' whereby UK customers will be willing to share more personal insights into their world in return for greater value and the confidence that their data is protected."
The research also found that 89 per cent of UK consumers believe it is extremely important that companies protect their personal data, while 76 per cent are frustrated that some cannot trusted with their data and 58 per cent want companies to earn their trust by being more transparent.
On top of this, 43 per cent of UK consumers are worried about new services knowing too much about them and their family.
"Digital trust will become increasingly challenging for companies to achieve as they look to capture new categories of customer data, such as biometric, geo-location and even genomic data, in their drive for greater relevance," said Barton. "Customer concerns will inevitably rise, so it's critical that companies have strong data security and privacy measures in place, they give customers full control over their data, and are transparent with how they use it. This is particularly pertinent as organisations prepare for the General Data Protection Regulation coming into force in May 2018."
Source: Mobile Marketing Magazine