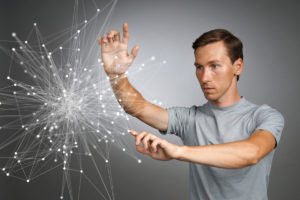 Cyance, a multi-award winning B2B customer behaviour technology company, has been appointed by Technology Services Group (TSG) as a key supplier. TSG, one of the UK's leading IT services and solutions providers, is deploying the Cyance Nexus Behaviour Based Marketing Platform to enhance its account-based marketing capabilities and generate improved customer interactions.  
The Nexus platform uses predictive analytics and machine learning to pick up on the buying behaviours and intent signals that companies and individuals are displaying online. Nexus helps to pinpoint which audiences are in an active buying journey and what they are interested in at any given time.
"As an established IT specialist, TSG prides itself on only working with the best-in-class technologies. Cyance's Nexus platform meets our high expectations. It's very different from the other marketing tools I've seen as it supports our marketing activity in several areas; both in generating new business but also understanding more about our existing customer base and how we can build engagement with them in new areas," said Stephen Green, head of marketing, TSG.
"Initially we just wanted to focus our telemarketing team on higher potential prospect, but we are now working our account teams on an account-based sales plan driven by the insights offered through the platform. The Nexus platform has been easy to set up and the support we have received from Cyance has been helpful. Within a couple of weeks we started to generate new sales meetings and we still have more of the platform's capabilities to explore."
By using Nexus, TSG can track the buying behaviours of its target customers and use this insight to create behavioural based audience segments. This allows TSG to focus on a customer audience that has a definitive need and is currently in the buying market. As a result, TSG has been able to prioritise its telemarketing efforts more effectively and generate meaningful new customer meetings.
"Our pioneering Nexus platform enables businesses to spot buying behaviours from across the web. Thanks to Nexus' insight, organisations can understand where their customers are in the buying journey and target them with relevant and timely content," added Steve Russell, Senior VP Alliances at Cyance.
We take ABM and enhance it with behaviour-based marketing by applying buying intent and data about each target customer. Therefore, enabling organisations to reach these customers with pinpoint accuracy, hyper-relevant messaging and all in real-time. TSG successfully engage with customers because they can accurately determine the most appropriate audience and when they are ready to buy. In this way, TSG can provide a highly personalised and successful engagement."
Source: Cyance