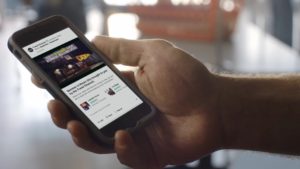 TripAdvisor is overhauling its website and mobile experience, introducing a more social and personal approach to travelling and eating out.
The new TripAdvisor, which is currently in beta ahead of its official launch later in 2018, will expand this site's community beyond travellers to include brands, social influencers, publishers, and friends – enabling users to follow and connect with individuals or content creators who share information they're interested in.
Furthermore, members will be able to create more content in the form of photos, videos, and articles, while also being able to create 'Trips'. Within Trips, users can create in-depth travel guides, itineraries, or wish lists that can be made private or shared with the community.
On top of those new features, TripAdvisor will launch a 'travel feed' – a social network-style news feed with useful information, advice, and inspiration to help users plan their travels.
"TripAdvisor is poised to disrupt the travel industry once again as we create a more personalised and connected community," said Stephen Kaufer, CEO & co-founder of TripAdvisor. "The new TripAdvisor is the one travel site that brings together social-assistive tools, amazing content and our existing booking capabilities to merge the joy of planning and discovery together into a single experience. We are assisting our members at each step of their journey as we become a more personalised, inspirational and useful TripAdvisor."
During the new site's beta run, over 500 social influencers, consumer brands, publishers, and travel partners have joined the site including the likes of National Geographic, Conde Nast, Pandora Music, Nashville Music City, Giada De Laurentiis, A Luxury Travel Blog, and more.
Source: Mobile Marketing Magazine