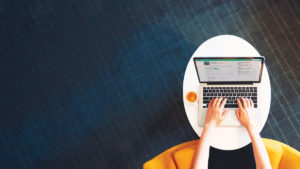 TripAdvisor, one of the world's largest travel information platform, announced that TripAdvisor Connect, previously in beta testing, has officially launched on Facebook and Instagram. This off-platform media solution is guided by traveller and diner data, enabling advertisers to reach custom audiences beyond TripAdvisor's website and app.
TripAdvisor Connect helps advertisers leverage the power of the TripAdvisor brand on social media channels like Facebook or Instagram to gain exposure to targeted and highly engaged audiences. TripAdvisor's new and growing media solutions team aims to further expand TripAdvisor Connect to other media channels in the near future where the company is engaged with consumers.
"We continue to innovate new ways for advertisers to leverage TripAdvisor's global data and trusted brand through new creative formats that deliver audience at scale – either on their own website or app, or to their TripAdvisor business listing," said Christine Maguire, Vice President, Advertising Revenue, TripAdvisor. 
"Fuelled by deep consumer insights, we can help advertising partners reach, engage and activate new and large high-intent audiences beyond the TripAdvisor website and app.  For 10 million highly engaged followers of our brand on sites like Facebook and Instagram, TripAdvisor is a trusted resource and influential part of their decision making process."
Advertisers benefit from TripAdvisor's traveller data that drives the creation of custom built audiences that can be reached off the company's platform. By leveraging the TripAdvisor brand on channels like Facebook or Instagram, advertisers can utilise a variety of multi-media creative solutions to more effectively build awareness and consideration with consumers that have a predisposed affinity for their goods or services, all beyond the TripAdvisor platform.
TripAdvisor factors into every stage of the travel decision journey:
49% of travellers say that TripAdvisor inspired them to visit a new destination
60% of travellers that book online say that they visited TripAdvisor during the decision making process
86% of travellers read reviews first before making a travel purchase decision
Source: TripAdvisor