Traveloka, one of Asia's leading booking apps for flights and hotels, has proved that the festive guilt trip is something we can all relate to.
Working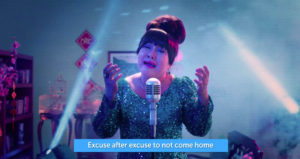 in collaboration with Y&R Indochina, the travel giant launched its first campaign for Tết (Vietnamese Lunar New Year), playing on the well-known stereotype of parents guilt-tripping their children into coming home for the festivities.
In Vietnamese, the term 'guilt-trip' (ca cho một bài), can also mean "to sing a song".
Taking this idea as inspiration, Traveloka, with the help of Y&R Indochina created a humorous 80's themed online video advertisement where a mother is transformed into a glamorous Diva – who through the power of song, guilt-trips her son into booking a ticket home using Traveloka.
With each scene more surreal than the last, the ad succeeds in reminding audiences of the importance of family during Lunar New Year.
"At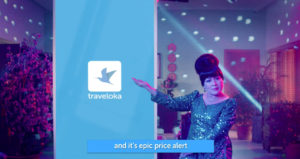 Traveloka, we are always striving to innovate the way we connect with our customers. The campaign aims to forge a deeper relationship with our audiences via a witty yet relatable spin on some of the idiosyncrasies around Tết," explained Joseph Thia, Senior Product Marketing Manager, Traveloka.
The strange and at times down-right surreal film, has caused quite a stir since its launch last month, generating more than 6 million views on YouTube and Facebook, also increasing awareness of the Traveloka brand among target audiences by 8%; Ad recall by 5%, while more than doubling daily traffic to the Traveloka website.
Mr Thia added: "Through our close collaboration, Y&R Indochina was able to push the envelope without crossing the line of what is culturally acceptable in Vietnam which is no easy feat."
Kittisak Beer Poonnotok, Executive Creative Director of Y&R Indochina, said: "At Y&R we constantly strive to reinvent storytelling and the way that we connect and engage with audiences. Working with Traveloka, we were able to create a memorable campaign which uses cultural insight and kitsch comedy to deliver a real message that we can all relate to during Lunar New Year."
Source: Campaign Brief Asia