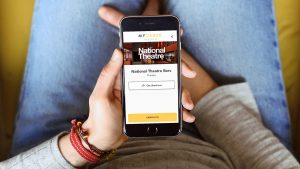 London's leading arts venues combine to launch the capital's first centralised refreshment mobile and online ordering service. Revolving around theatres, concert halls and performing arts spaces in central London, MyOrder London, powered by Preoday, helps theatregoers beat interval and pre-performance queues by letting them order and pay for refreshments in advance of their visit.
At launch on November 7, users can pre-order and pay for their performance drinks at National Theatre, London Coliseum, The Old Vic, Sadler's Wells Theatre, Barbican and St John's Smith Square with more to join soon. They can order either from the website or the mobile app on the App Store and Google Play.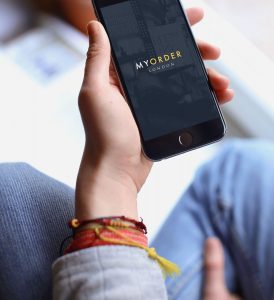 Research released earlier this year revealed that Brits spend an average of 52 days of their lives waiting in queues and, although the nation is famed for an orderly approach to queuing, people increasingly value convenience and speed; there is less patience for standing in line. This new service responds to that demand and helps theatregoers make the most of their theatrical experience, so that they can spend more time discussing the show and less time looking at their watches in the queue.
Andrew White, CEO of Preoday explains, "We are always looking for ways to help venues improve the experience that they offer their patrons. Pre-ordering is the next step in the modern theatre experience. For the frequent attendee, having a go-to place where they can order food or drink at their favourite theatres means they can focus on the performance rather than worrying about rushing to beat the drinks queue at the interval. The British arts venue industry is thriving and we expect MyOrder London to be popular with the growing crowds flocking to see its brilliant productions."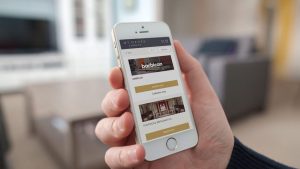 "For the prolific theatre-goer, the MyOrder London app is an essential download. This platform is ideal for those people and we would expect it to open up the concept of interval pre-ordering to a wider range of visitors," said Neil Brooke, Head of Catering Operations/Commercial Operations at the National Theatre.
"We're excited to be involved with MyOrder London, which enhances the overall experience for visitors to The Old Vic. For frequent theatre-goers, having the facility to order interval drinks in advance of a visit to their favourite venues will mean they can focus even more on enjoying the show," revealed Dan Kujawski, Director of Theatre Management and Customer Experience at The Old Vic.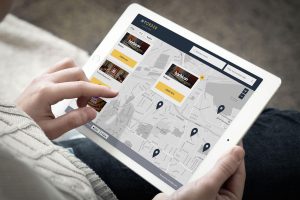 "With a year-round programme of performances, we welcome a number of regular guests to Sadler's Wells. We are proud of our commitment to their customer experience through our internal hospitality and believe that, with our own digital ordering platform, in combination with MyOrder London, fans of theatre and dance can enjoy the best possible visit to the theatre," added Mikael Hannequin, Head of Catering and Events at Sadler's Wells.
"We pride ourselves on the variety of types of performance we offer and want people to be able to experience as much as possible around the city. The MyOrder London app is precisely the kind of innovation that will make the theatre experience even better and encourage patrons to attend performances more often," says Nathan Palmer, Bars Operations Manager at the Barbican.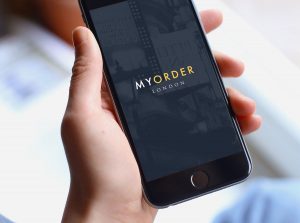 "MyOrder London will help enhance the concert-going experience for patrons across the capital. For those who go to the concerts often, it's an ideal resource to make the experience more special by cutting out interval queues for food and drinks," commented Richard Heason, Director at St John's Smith Square.
"Ensuring a brilliant experience for our audiences is at the heart of everything that we do at English National Opera. My Order London is another move in the right direction. For those who relish their time at the theatre, but do not enjoy standing in the interval queue, the MyOrder London app & online ordering service provides the answer," said Alexandre Harnisch, General Manager, Benugo at the London Coliseum.
Source: Preoday