Niantic, the developers who launched Pokémon GO, have officially released Harry Potter: Wizards Unite, a new mobile augmented reality game that lets players experience the magical world of Harry Potter, right from their iOS or Android smartphones.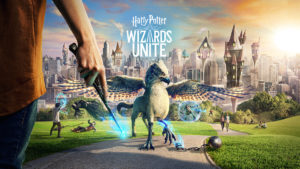 Starting June 21, the game is available for download in the US, the UK, Australia, and New Zealand, with more locations being rolled out over time.
"Leveraging the full tech stack of the Niantic Real World Platform, Harry Potter: Wizards Unite is the next evolution of real-world gaming, pushing the boundaries of mobile augmented reality (AR) to bridge the paper-thin line between the real world and wizarding world," said Niantic in a blog post.
The game is free to download, and allows players to create a wizarding avatar, pick a Hogwarts house, customize a wand, and more. Much like Pokémon GO, users need to walk around and travel to outside locations to complete challenges, capture specific creatures, and levelup.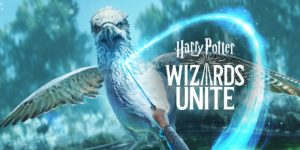 "As the latest title under the Portkey Games label, Harry Potter: Wizards Unite allows players to experience magic in the real world unlike ever before. Visit iconic locations in the wizarding world through AR-powered Portkeys, face Wizarding Challenges alongside fellow players and collect clues to solve the mystery behind the Calamity," said The Harry Potter: Wizards Unite team.
Source: Mobile Marketing Magazine