Rovio Entertainment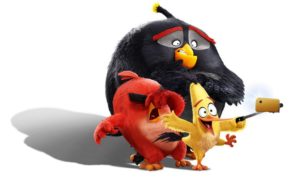 has announced its new multi-year content roadmap for partners, led by the September 2019 theatrical release of The Angry Birds Movie 2, the much anticipated sequel to the 2016 blockbuster The Angry Birds Movie which generated $352 million at the global box office.
In addition to the animated sequel being released globally by Sony Pictures Entertainment, Rovio is firmly committed to developing a long-term and diverse slate of entertainment touch points for millions of its passionate fans. The highlights include the development of a new long-form animated series which is planned to be released in 2020, an unscripted competition TV series, new live stage shows, location-based entertainment projects and original live-action and animated content for the highly successful Angry Birds YouTube channel, which has over 2.3 million subscribers and monthly viewership of nearly 200 million minutes.
Rovio also announced a new key licensing partnership with global confectioner Perfetti Van Melle, owner of the legendary Chupa Chups brand. Commencing in 2019, this long-term partnership will develop an extensive range of Angry Birds branded Chupa Chups products, with six million units set to be distributed across global markets. Rovio will unveil further key partnership announcements over the coming weeks.
Marta Poal, International Area Manager, Perfetti Van Melle, commented: "Perfetti Van Melle, the owner of Chupa Chups, is excited to be working with the much-loved Angry Birds brand for 2019. In addition to offering one of the strongest IPs in entertainment, Rovio is unique for delivering world-class digital innovation and exciting new content. Consumers will want to stay tuned to experience what we are preparing for them."
Simo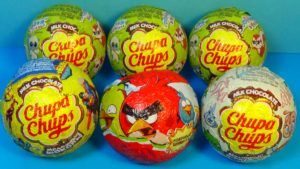 Hämäläinen, Senior Vice President, Brand Licensing at Rovio Entertainment, commented: "There has never been a better time to partner with Rovio and the Angry Birds. We have the strongest long-term content roadmap that we've ever had. It's driven by The Angry Birds Movie 2 in 2019, followed by long-form animation, live and stage shows and location based entertainment projects. We are thrilled to have Chupa Chups to join our already impressive list of key strategic partners.''
Rovio will soon reveal an extensive program of new premier licensing partnerships in North America for the flagship Angry Birds franchise. Rovio will also maintain its previous long-term partnership with TCC for global retail loyalty campaigns.
The September 2019 theatrical release of The Angry Birds Movie 2 is swiftly followed by the landmark 10th anniversary of the original Angry Birds in December 2019. To date, the Angry Birds family of games have amassed four billion downloads since 2009. Throughout 2018, Rovio will continue its games event and partnership program developing bespoke in-game content for new brand partners. Some previous collaborations include the 2018 NFL Super Bowl, Iron Maiden and Everton Football Club.
Source: Rovio Entertainment