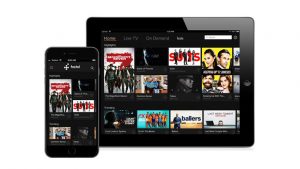 Telstra is ramping up the pressure on rivals nipping at its heels by offering mobile customers a number of packages to streaming service Foxtel Now free for 12 months.
While Telstra is the leader in the $8 billion mobile market, rivals such as Optus and Vodafone have been drastically improving their coverage as well as content and data inclusions in mobile plans, usually at prices lower than Telstra.
In the case of TPG Telecom, the David Teoh-run company is planning its launch into the market, after securing spectrum for $1.26 billion, by offering customers six months free when they sign up.
Content is a crucial part of the offers telecommunications providers are giving customers, helping make them stickier, or less likely to leave for another provider.
Starting at $99 for new postpaid plans, which include a phone, or $79 if customers bring their own phone, Telstra customers will receive one Foxtel Now starter pack free for 12 months, and 20 gigabytes of data. If customers chose more expensive plans, with more data, they could receive up to three free starter packs. The offer runs until Christmas this year.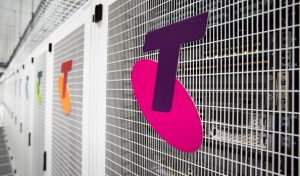 "There's never been more content available in the history of entertainment, but it's also very been available from more places," Telstra Media executive director Michele Garra said.
Telstra and Foxtel are facing increased competition from rival Fetch which has partnerships with Optus, iiNet, iPrimus and Dodo.
Telstra estimates within five years 75 per cent of usage on its mobile network will be data used for streaming videos.
"We believe you can watch two episodes a day of HD content and still be within that allowance. Most of the time we're watching part of it on our mobile and another part in a Wi-Fi setting," Ms Garra said.
Telstra's streaming puck, the Telstra TV, which hooks up to television sets, launched the Foxtel app last December. The Telstra TV mobile app has been designed to allow customers to search for content across Netflix, Stan, Foxtel Now and the free-to-air television catch up services via one function rather than needing to open each app separately.
Foxtel will no doubt be hoping customers who take up Telstra's offer will sign up to additional entertainment packs and stay with the subscription television business once the 12 month free period is over.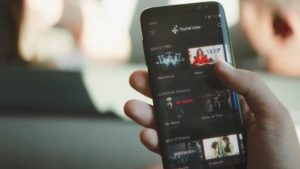 Foxtel launched its rebranded streaming service Foxtel Now in July and subscriber numbers are understood to have been strong thanks to the latest series of HBO series Game of Thrones. The test for Foxtel will be retaining those subscribers now the series has finished for the next 12 months and continuing to grow.
Foxtel, which is 50-50 owned by Telstra and News Corporation, will be merged with News Corp wholly-owned Fox Sports, as revealed by The Australian Financial Review, diluting the telco's stake to 35 per cent. In the long-term the business is planned to be listed and Telstra plans to sell down part of its stake, while in the short-term Foxtel chief executive Peter Tonagh will be given time to implement the Foxtel Now streaming strategy.
Source: Financial Review