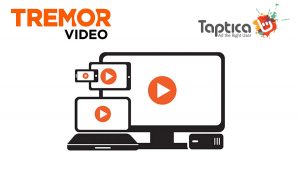 Taptica, a global end-to-end mobile advertising platform that helps the world's top brands reach their most valuable users with the widest range of traffic sources available, announced the acquisition of Tremor Video's demand-side platform (DSP), an industry-leading technology stack built for video optimisation and attribution, for $50 million. Tremor Video DSP will operate as an independent division of Taptica, and will be led by Lauren Wiener, who has served as Tremor Video's president of buyer platforms for nearly five years.
"With this deal, Taptica strategically aligns complementary talent and expertise with Tremor's demand-side platform to create a powerful market force," said Hagai Tal, CEO of Taptica. "Tremor Video's positive brand value and awareness in the U.S. will enhance Taptica's solution and market positioning. Additionally, Taptica has found itself perfectly positioned both geographically and culturally to bridge the East and West, and our extensive business relationships in the APAC region and beyond will allow us to grow Tremor Video DSP globally."
Taptica maintains a strong hold in the DSP space worldwide, and this acquisition will significantly boost the company's presence in the US digital advertising market and Taptica's position as the industry's most complete and comprehensive marketing platform. Additionally, Tremor Video DSP has an established client base and a promising roadmap for further innovation.
Taptica, which has over 220 million user profiles with more than 100 data points on each that provide a precise understanding of user behaviour for advertisers, will help accelerate the Tremor Video DSP business through real data differentiation. Taptica will continue to invest in and grow the existing business and products to become the leader in demand side mobile and video advertising. The natural alignment between these demand side focused businesses, Taptica and Tremor Video DSP, will help advertisers succeed.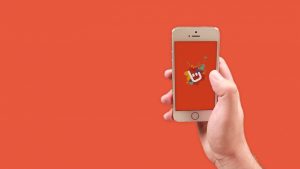 Mark Zagorski, CEO, Tremor Video said, "The business is in great hands with Taptica and we look forward to working with them in the future."
Taptica has also recently announced the acquisition of Japanese mobile ad company, Adinnovation, which will further expand Taptica's presence in the Asia-Pacific region. The company currently has offices in Beijing, China and Seoul, South Korea.
Moving forward, Tremor Video's business parts will be recognized separately as Tremor Video DSP, a Taptica Company, and Tremor Video.
RBC Capital Markets acted as exclusive financial advisor and Naschitz, Brandes, Amir & Co. acted as legal counsel to Taptica in connection with this transaction. The Raine Group acted as exclusive financial advisor on the deal, and Cooley LLP was legal advisor to Tremor Video.
Source: Taptica