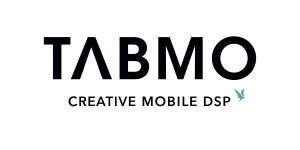 TabMo, the first mobile creative DSP for video, display and native advertising, has launched within the U.S. market, making its mobile-specific buying platform, Hawk, available to advertisers and their agencies in North America for the very first time. TabMo has enjoyed significant-success in Europe and the U.K., working with some of the world's largest brands and agency holding companies to deliver highly-engaging mobile in-app advertising.
U.S adults will spend more than three hours a day using their mobile devices in 2017, according to eMarketer. However, many mobile demand-side and data-management platforms are designed for the desktop browser environment, and as a result are reliant on cookies, HTML and IP address targeting. Hawk, TabMo's DSP, is the first mobile programmatic platform to manage both the entire purchasing process and the broadcasting of mobile advertising campaigns on mobile devices in real-time. As a programmatic platform built for mobile from the ground up, Hawk is designed to fit within the mobile application ecosystem, leveraging device ID and GPS targeting, along with cutting-edge creativity that meets the IAB MRAID standard.
The company's launch in the U.S. includes key hires and new offices in New York, Chicago, and Los Angeles. Leroy Holland has joined as Managing Director, U.S. and will oversee TabMo's growth initiatives and advertiser and agency relationships in the U.S. market. Holland has more than a decade in interactive media and advertising technology, including stops at DataXu, AdRoll, AOL, DoubleVerify and, most recently, Kiosked. He will be based in New York.
"The world of mobile programmatic is still relatively new, but it is becoming incredibly important for media buying all around the globe," said Holland. "As marketers continue to pursue their audiences in these unique environments, they'll need technology that is built around mobile devices and delivery. The current desktop DSPs, while they have scale, are not meeting advertisers' cross-device needs, and as a result, will not last in a mobile-dominant media landscape."
In addition to Holland, TabMo has also hired Eric Morse and Anna Gaetke to lead its sales efforts in Los Angeles and Chicago, respectively. Morse arrives from Resonate, where he served as west coast director, following roles at Facebook and RocketFuel. Gaetke most recently served as director of global agency sales for Rubicon Project. Prior to that, she held a number of sales and business development positions at ShopLocal, a G/O Digital company.
Source: TabMo