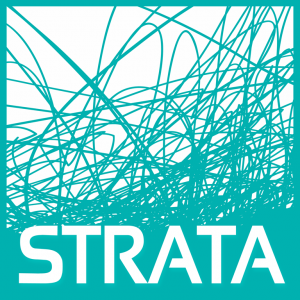 Strata, the leader in media buying and selling software, announced today its partnership and integration with AerServ, a mobile ad management technology and supply-side platform. The partnership provides agencies utilizing Strata's software to access mobile audiences using a wide range of devices. Through a single platform, broadcast campaigns can now extend their reach to a highly targeted mobile audience in a brand-safe environment through AerServ.
AerServ offers broadcast buyers guaranteed premium mobile app inventory that greatly expands an agency's reach. Available in over 200 designated market areas, agencies can re-purpose existing TV ads into in-app commercials in 15 and 30 second spots. AerServ offers over 60 billion ad opportunities each month, providing agencies access to 1,000s of mobile apps.
"Through our partnership, Strata buyers will be able to easily add premium mobile video to any of their campaigns, extending reach to millions of smartphone/tablet users," said Judd Rubin, Senior Vice President of Strata. "Strata remains committed to partnering with the best providers across the ad-tech industry, and our relationship with AerServ is a further example of this goal."

By utilizing AerServ's mobile app inventory, agencies access full-screen ads that drastically increase share of voice. By encompassing the entire screen, AerServ's ads capture the audience's full attention, which is not possible with browser ads that offer multiple placements on the same page. In turn, AerServ boasts 99% viewability and over 85% ad-view completion rate, more than double the mobile web benchmark. By targeting audiences based on age, gender and geography, and via best-in-class data partnerships like Nielsen and Neustar, AerServ through Strata helps agencies extend their broadcast message.
"With mobile and second screen usage as ubiquitous as television, apps are an ideal channel for advertisers' to connect with highly engaged audiences, said Josh Speyer, CEO at AerServ. "Blending the scale of our mobile and second screen audience with the specificity of targeting now possible, we make it possible to extend the reach and penetration of broadcast advertising to a captive audience within brand-safe environments. We are happy to be working with Strata to unlock the potential of mobile for their clients."
Source: Strata