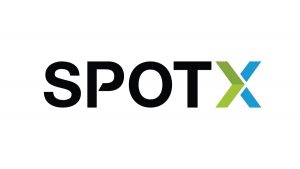 Video ad serving platform SpotX has unveiled a header bidding suite built specifically for video, featuring a server-side wrapper, empowering media companies with a range of options to maximize the number of demand sources competing for their inventory. The new offering represents an advancement of the company's shift from tag-based integrations.
SpotX said the new suite of solutions complement its ad serving tools to execute unified auctions in a more effective and efficient manner than header bidding alone.
The company's video specialists provide hands-on implementation guidance and activate private and curated marketplaces for targeted buys. Ads are delivered across all screens using server-to-server integrations with buy-side partners.
The solution also offers complete publisher transparency into buyer behaviour and bid intelligence, with granular reporting metrics and built-in viewability and verification services. A unified, ad decisioning process competes all programmatically-executed demand. SpotX currently has direct integrations with more than 65 DSPs.
The solution will be run by new hire Tal Almany, an ad tech veteran who has joined SpotX as senior director, advanced integrations, after almopst five years at OpenX. He said: "I'm excited to join SpotX for the launch of a header bidding product and integration type created specifically for the unique needs of video. SpotX's header bidder wrapper and direct integrations suite provide media owners with the more advanced tools video publishing requires to maximize yield and improve efficiency."
SpotX has also announced a move away from VAST tag-based integrations in favour of more advanced integrations with its Platform, via a Direct Integrations Suite comprised of OVP plugins, javascript players, iOS and Android mobile SDKs, and tvOS and other connected TV SDKs. The direct integration initiative, which was introduced last year as a best practice policy, is now rolling out platform-wide across SpotX's customer base.
The company is in the process of launching the header bidding solution with more than 10 customers, including large magazine publishers, national media groups and premium online media brands.
Source: Mobile Marketing Magazine