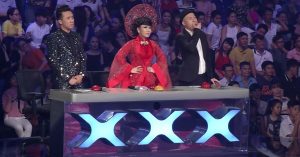 Vietnamese broadcast and digital video company, BHD, has signed video inventory management platform, SpotX, to power the monetisation of its diverse media properties around the globe.
As one of the largest media companies in Vietnam, BHD's activities range from production, cinema exhibition, pay TV channels and VOD service. With more than 20 years experience in production, BHD's titles include Vietnam's Idol, Vietnam's Got Talent, Master Chef, Amazing Race, The Price is Right, Ugly Betty, Home Improvement and Name That Tune, among others.
The company's DANET VOD service launched in October 2016 and is carried on six platforms, including all major IPTV and OTT platforms in Vietnam, making it the largest legal VOD service in the country.
SpotX's ad serving technology and programmatic infrastructure will enable advertisers and their agencies to buy inventory across BHD's portfolio programmatically, as well as through automated direct buys. It will also allow BHD to manage advertising through all its distribution partners, platforms, OTT and apps from a single platform, to monetise Vietnamese audiences around the globe.
It's not easy for a large media company like BHD to integrate programmatic and modern ad serving into its video monetization strategy, according to Andy Yap, Director, Platform Services, JAPAC, at SpotX.
"BHD is setting itself up as one of the innovators in the JAPAC market, and the first in Vietnam, to transition to modern video monetisation techniques," Yap said. "In doing so, it is setting itself up to access additional demand as well as maximise fill rates and CPMs across different platforms and screens."
BHD will use SpotX's platform to sell inventory on desktop, mobile, set top boxes and CTV, and to help reinforce their presence with advertisers throughout Vietnam. It will also enable BHD to manage content placed on the third-party partner sites they use to distribute their content in Vietnam.
BHD will employ a range of programmatic and direct sales techniques, including private and curated marketplaces.
"Programmatic will help us scale our operation significantly in the rapidly developing Vietnamese market as well as across global opportunities," said a BHD spokesperson. "Vietnam is quickly becoming one of the highest video consuming countries in the Asia region. We will deploy advanced ad serving techniques and programmatic enablement to decrease latency and maximize yield across the country's rapidly growing online video audience."
Source: SpotX