People around the world have come to anticipate Spotify Wrapped as a chance to remember the cultural moments, the streaming trends and the memes that have kept society in sync over the last 12 months. While this year's campaign will hold true to that sentiment, Spotify is turning it up and closing the decade at full volume.
As the only global music streaming service that's been here for it all, we're looking at the past 10 years through the eyes of fans and artists. Leveraging eye catching OOH, Wrapped will use Spotify's data and insights to celebrate the quirky and wonderful ways people worldwide have listened to their favorite music and podcasts since 2010.
The campaign will be live across OOH, digital, social and TV (select markets) in 21 markets (North America, LATAM, Asia, Australia, Japan and more) through the end of the year and feature dozens of artists, including Mariah Carey, Lil Nas X, BTS and J. Balvin.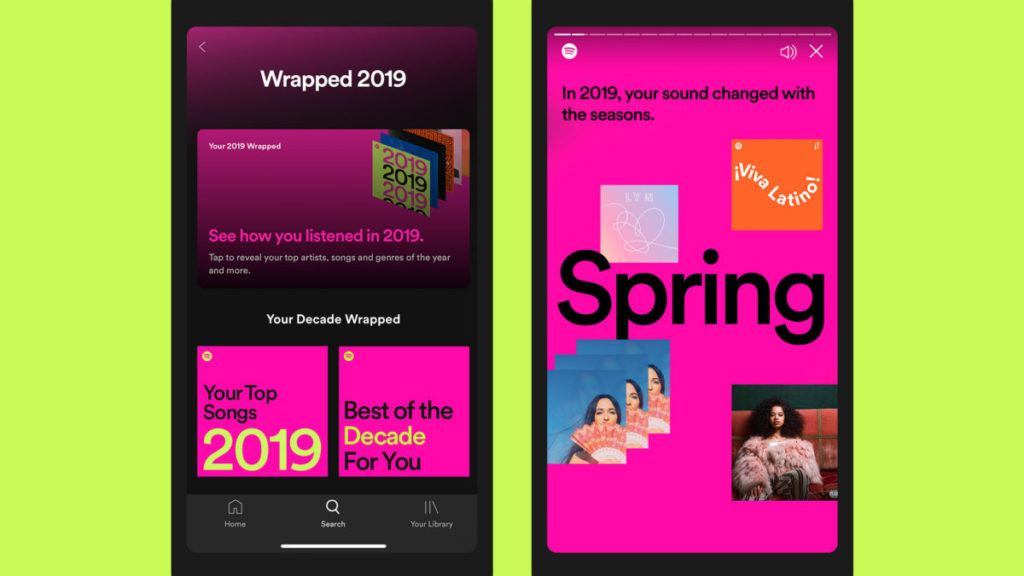 For the first time, also dropping today, the personalized Wrapped experience will allow fans to not only relive their last year in listening, but also their entire decade. And after over five years of breaking the Internet – it will now also live directly within our app. In addition to being available on SpotifyWrapped.com, this will make the experience even easier to discover and share.
Here in the U.S. we will own New York's Penn Station, a hub for daily commutes and holiday travel. Across 9 major cities in Germany, we will own multiple high impact locations with complementary lighted projections to surround the market's shopping and pedestrian districts.
And across the pond at London's Westfield, we will transform Mariah Carey's dress into a holiday wonderland with snowfall floating across our board.
Over in Brazil, we will transform the São Paulo yellow line in into the Spotify Line, a trip across the past 10 years in music and culture. Each station will feature data about a specific year with OOH posters riders can take home along with art installations for Instagram-worthy moments.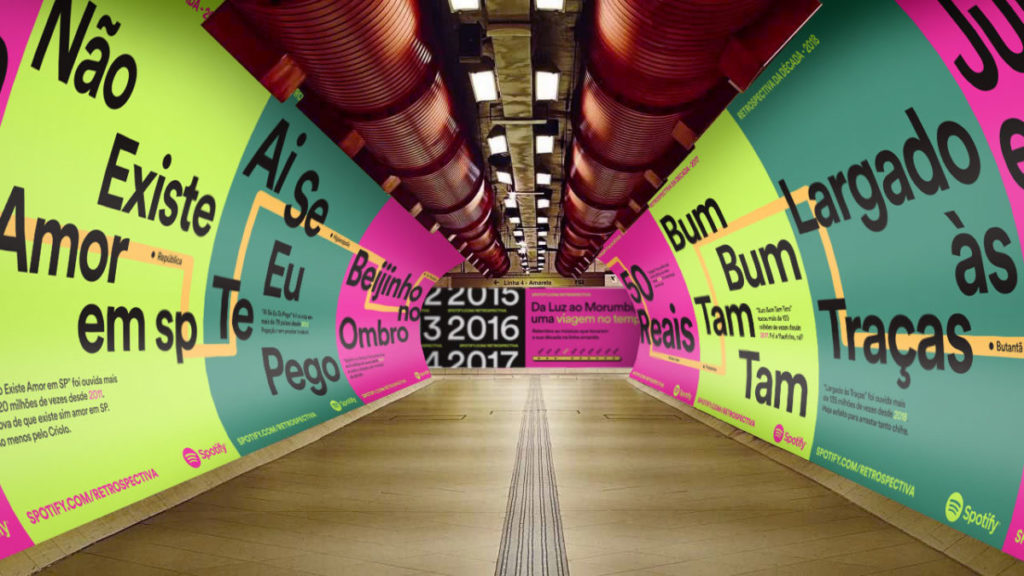 "How do you dance to a decade's worth of data? Especially when the last ten years have been so wild, and had such a compelling soundtrack," said Alex Bodman, Global Executive Creative Director at Spotify. "With a Decade Wrapped, we celebrate and show appreciation for the fortunate role we've been able to play over the last decade: connecting the world's best fans with the world's best creators. We hope we'll remind people of the moments this decade that inspired them to smile, share, laugh – or sometimes just scratch their head. In many ways, it's a campaign ten years in the making."
For the first time, also dropping today, the Wrapped experience will live directly within our app. In addition to being available on SpotifyWrapped.com, this addition makes it super easy for users can interact with and share their results.
"Our annual Wrapped campaign celebrates Spotify's listeners and creators from around the world. We're putting our fans in the driver's seat with a unique opportunity to discover and share their musical identity," said June Sauvaget, Spotify's Global Head of Consumer & Product Marketing. "We're excited to step this up in 2019, and let users explore how their taste has evolved not just over one year, but for an entire decade on Spotify.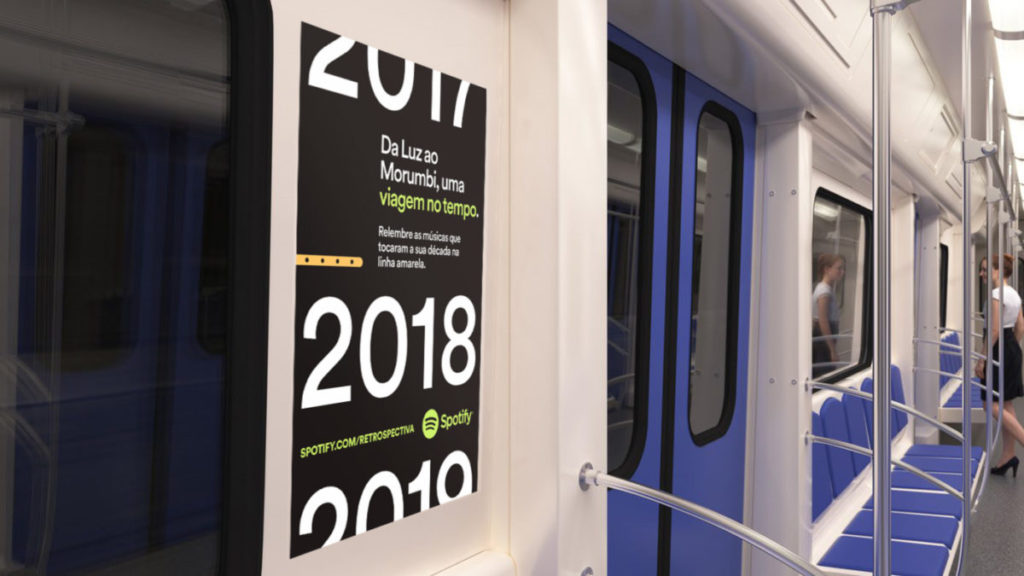 Source: Spotify