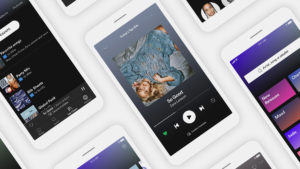 Spotify has expanded its relationship with data and measurement firm Nielsen to help brands gain a better understanding of how their ads are performing on the music streaming platform.
The extended collaboration will see Nielsen Brand Effect adopted across Spotify in the US, UK, Germany, Canada, Mexico, Spain, France, Netherlands, Japan, and Australia. This will enable advertisers in the regions to take a closer look at how their messages connect with audiences and assess the effectiveness of their campaigns in raising brand awareness, perception, and purchase intent across audio, video, and display.
"Advertisers of all sizes come to Spotify to connect with consumers in an environment that millions worldwide love and trust," said Brian Benedik, global head of advertising at Spotify. "As our advertising platform matures, we've set out to prove that Spotify is so much more than the cool kid on the block; it's a valuable platform that delivers major impact for brand advertisers. With Nielsen's industry leading measurement tools in our arsenal, we're able to prove just how big that impact is."
Jessica Hogue, SVP of digital solutions at Nielsen, added: "We're excited to collaborate with Spotify to help provide greater clarity into the campaign optimisation process. Whether an advertiser is looking to make decisions on creative format, length or placement, Nielsen Brand Effect will be able to help bring real insights based on real people to better inform those choices on maximizing the value of their investments."
The latest deal between Spotify and Nielsen expands on advertising clients already being able to use Nielsen Digital Ad Ratings to measure audience reach across campaigns on Spotify, use Nielsen Catalina Solutions to demonstrate offline sales lift, and capture audience engagement thanks to Nielsen Media Lab and Nielsen Consumer Neuroscience.
Source: Mobile Marketing Magazine