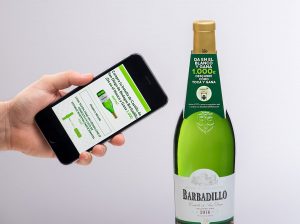 Spanish winemaker Barbadillo has launched an NFC (near field communication) campaign promoting a cash prize giveaway on bottles of its Castillo de San Diego wine.
126,000 bottles have been NFC-enabled, using Thinfilm's SpeedTap tags and Brand Analytics. The connected bottles are being sold through 15 major supermarket chains and superstores in Spain, including El Corte Inglés, Carrefour, Hipercor, Alcampo, and Eroski.
A customized, NFC-enabled neck collar, invites consumers to tap bottles of Castillo de San Diego with their NFC-enabled phone to learn more about the promotion, which offers the chance to win 12 prizes of €1,000 (£900) each.
Upon buying and opening one of the bottles, customers can retrieve a unique code printed on the cork and enter it in the field displayed on their smartphone, along with their name and other personal information, to find out if they have won. The campaign, which also includes TV, online, and outdoor advertising support, broke on 17 July and runs through 31 August. Several winners have already been identified.

SpeedTap tags are thin, flexible labels that integrate with a product's packaging or label and can be read instantly with the tap of an NFC-enabled smartphone or device, without the need for an app. Each tag is uniquely identifiable and according to Thinfilm, is virtually impossible to clone. Once tapped, the tag wirelessly communicates with Thinfilm's cloud-based software platform – CNECT – to instantly deliver targeted, relevant content from the brand.
The current 'Dando en el Blanco' (@Hitting the Target') campaign is the second time Barbadillo has incorporated Thinfilm's NFC technology in one of its products. In February 2016, the winery launched its Versos 1891 ultra-premium sherry in bottles that featured Thinfilm's OpenSense NFC tags. The tags, in combination with Thinfilm's Authenticator App, successfully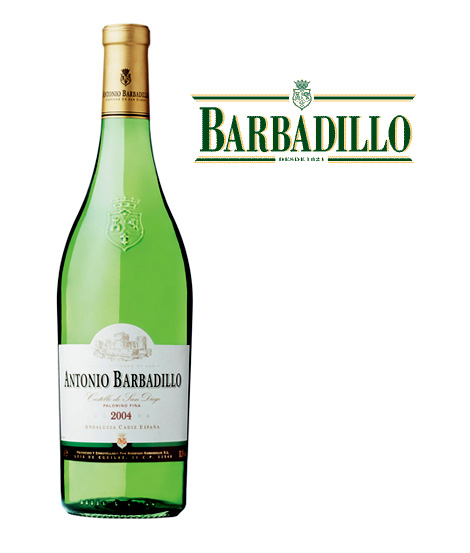 facilitated product authentication, thwarted counterfeiters, and prevented unauthorized refills.
"Given the success Barbadillo experienced in using OpenSense tags with Versos 1891, we were eager to explore other ways to deploy the technology," said Alvaro Alés, director of marketing & communication for Barbadillo. "As a family-owned winery, connecting directly with consumers has always been important to us. Thinfilm's NFC solution gives us a proven channel through which to easily and effectively accomplish that."
Castillo de San Diego is produced from the Palomino Fino grape and was first bottled commercially by Barbadillo in 1975. It is currently the most widely-sold white wine in Spain.
Source: Mobile Marketing Magazine