United State of Women revealed how an inclusive, intersectional social media campaign has helped to boost new applicants for its Ambassador Program by 70%.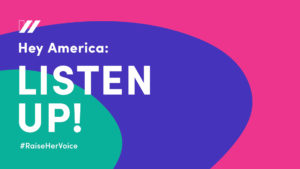 Created by branding and design studio Trollbäck+Company, the #RaiseHerVoice campaign shows how a strong creative idea, well executed across social media, can deliver a remarkable return on investment.
The campaign, which ran during April, aimed to recruit advocates from all 50 states and U.S. territories to apply or nominate others to join the United State of Women's ambassador program. USOW's Ambassadors work to convene, connect, and amplify the work of advocates and activists to increase gender equity on the ground in their communities.
The organisation wanted to reach new audiences, increase the number of ambassadors, and ensure representation from diverse backgrounds. It also wanted to find ways to encourage unheard voices to speak out and step up their advocacy in the fight for gender equity.
Casey Halter, writer and strategist at Trollbäck+Company, says: "It can be hard to get the word out and attract people online when a lot of advocacy happens on the ground and not on the internet, so we wanted to lean into a more grassroots approach than your basic social media awareness campaign."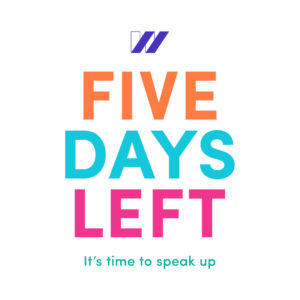 "Our biggest strategic recommendation was to add a nomination component to the campaign encouraging people not only to apply to the program but to pass on the information, love, and encouragement to other advocates – no matter their role or gender identity. This allowed USOW to seek out and find advocates who may have otherwise passed under the group's radar. It also empowers people who may feel too humble to apply themselves to fill out an application on behalf of their friends. There are a lot of silent advocates and unheard voices out there. We wanted to make sure this campaign reached out to them."
Trollbäck+Company brought an incredibly devoted team of creatives who are passionate about both design and social justice, building the whole campaign in just two weeks. Their expertise in delivering social media campaigns and creative, increased numbers by 70%, according to Civic Nation's Jessica Blair, which surpassed the nonprofit's expectations and goals. USOW (which operates under the Civic Nation umbrella) ultimately received a plethora of applications, with more than half coming from the new-to-the-program states, surpassing the organisation's goals.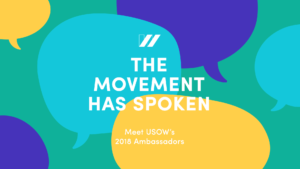 Blair adds: "We're excited for Trollback+Company's work and the impact it made to be shared even wider."
The team created 75 simple, graphic, bright and colourful assets for use in the campaign including an announcement video, images, animated shorts, quote cards, and Instagram stories. Campaign creative focused on sharing quotes and ambassador testimonials.
Colours in the announcement video drew inspiration from the diverse spectrum of people in the movement. Copy and graphic animations reinforce their eagerness to raise up every woman, while icons and imagery speak to a broad audience.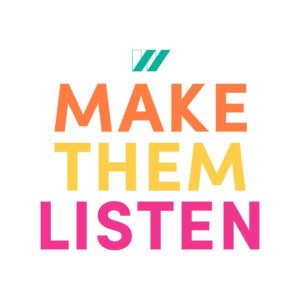 Banner images also follow a through-line of 'speaking up' with a graphic treatment of multicoloured lips starting a conversation and raising campaign awareness, while another version depicts sound waves and gender-neutral profiles.
Finally, animated shorts call for women across causes and backgrounds to connect, raise each other up and get involved. The agency also mapped out the social media campaign for the organisation.
Halter adds: "We're so proud of the simplicity and vibrancy of this campaign. It shows that a social media campaign doesn't need to be flashy or overly-technical to have a major impact online. Another big component of this was creating a branded hashtag, #RaiseHerVoice (which augments pronouns when animated) for a more inclusive message, encouraging people to spread the word online in a super-simple, viral way."
Trollbäck+Company worked in partnership Creative Alliance on the scheme, a group of creatives and communication experts who use their skills to support good causes.
Source: Trollbäck+Company