Snap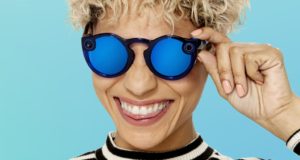 has launched a new version of its Spectacles that can take photos as well as shoot videos. The new models are also water-resistant and lighter. The temple area of the frame, which houses the bulk of the electronics, is around one third smaller, while the charging case is more than 20 per cent smaller. They come in three new colours: onyx, ruby, and sapphire, and users can choose between two lens shades for each colour.
Snap has also developed a wi-fi only import that eliminates the need for SD (standard definition) content, so all content is in HD. The transfer speed has also been improved, from an average transfer time of nine seconds per video to three seconds on the new models. A 'Home Wi-fi' feature means that Snaps can transfer automatically to Snapchat when users return home.
Spectacles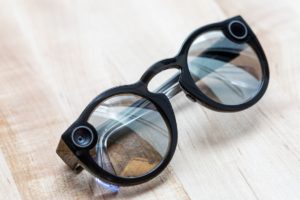 can store up to 150 videos or 3,000 photos at a time and can be imported to the user's Snapchat account when their phone is close by.
The Spectacles are now available in the US, Canada and France exclusively at Spectacles.com priced at £149.99 (includes charging case and cable). They launch for customers in Ireland, Belgium, the Netherlands, Sweden, Norway, Denmark, Finland, Germany, Austria, Switzerland, Poland, Spain and Italy on 3 May.
Source: Mobile Marketing Magazine