Snapchat has rolled out a long-awaited update that has separated friend content from brand and media videos from the Discover section in an attempt to make the app easier to navigate.
The social media app is putting an emphasis on user generated content by grouping friends' Stories, their Bitmojis and Chats together on the one page while grouping the Discover section to the right where users are invited to consume video from participating news brands.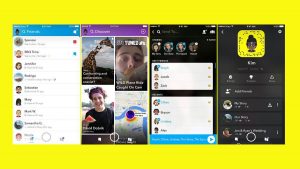 This looks to distinguish personal content from the professionally crafted video usually especially created for the platform by publishers. In the Publisher section, the Snap Map, Search and Our Stories features will be housed, creating a clearer barrier between content types.
This screen will now look to personalise videos for the user with an emphasis on relevance, perhaps an example of Snapchat taking heed of Facebook, an exception to Zuckerberg's company taking inspiration form the photo messaging app. A team at Snapchat will be responsible for choosing the promoted content, with the company doubling down on human curation.
Chief executive and founder Evan Spiegel Snapchat said that friend videos are not content but are relationships, and therefore should be separately from publisher videos accordingly. He dubbed the merger of said videos as an interesting experiment.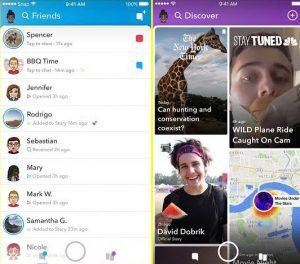 "It has also produced some strange side-effects (like fake news) and made us feel like we have to perform for our friends rather than just express ourselves. We've all had the frustrating experience of scrolling endlessly through our Chats to find the right person — now your Friends will be listed in the order that you want to talk to them," the blog added.
It concluded: "Separating social from media has allowed us to build the best way to communicate with friends and the best way to watch great content – while addressing many of the problems that plague the Internet today."
Further to this, the company said it is set to explore more monetization opportunities for creators in 2018 hinting at further design alterations to come.
The app sees 3.5bn snaps created each day. Snap will hope these changes make the app easier to use and encourage higher engagement with the app.
Source: The Drum