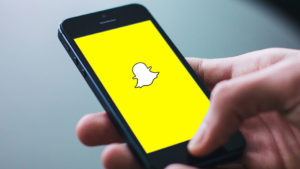 LiveRamp, an Acxiom company and leading provider of omnichannel identity resolution, and Snap Inc. have partnered to launch a new measurement solution called Offline Sales Impact (OSI).
OSI will enable brands to measure the impact of their campaigns on offline sales, in a privacy-friendly manner, by matching Snapchat users with one of the UK's largest supermarket loyalty schemes to measure the sales uplift achieved following a campaign. The OSI solution is invaluable to clients looking to measure ROI in terms of incremental sales.
"Adding the Offline Sales Impact solution adds another dimension to the way we can help brands evaluate their impact on Snapchat," said Andy Pang, Snap's International Head of Measurement. "We've always known Snapchat has a differentiated audience, and with OSI we can clearly demonstrate how Snapchat introduces new customers, and value to a brand."
"We are delighted to be partnering with Snap on this innovative measurement solution. LiveRamp empowers brands to run people-based marketing campaigns at scale, and this solution gives them the granular detail they need to measure the true effectiveness of Snap as an integral platform in their marketing stack," said Richard Foster, UK MD at LiveRamp.
The partnership follows a successful beta trial when the new OSI solution was used on a number of test campaigns and a broad range of products achieving an on average uplift of 4%. These beta trials included Oreo & Cadbury Countlines and other CPG brands.
Source: LiveRamp